The Last Frontier is a fitting name, isn't it?
Alaska's state capital is a two-day drive from the closest American city – and that capital city, Juneau, is on the southern edge of the state. Seventeen of the country's 20 highest peaks are in Alaska. And the state's 6,640 miles of coastline are more than every other state's coastlines combined.
There's not a vaster, wilder state in the union than Alaska, making it a perfect place to launch your next adventure.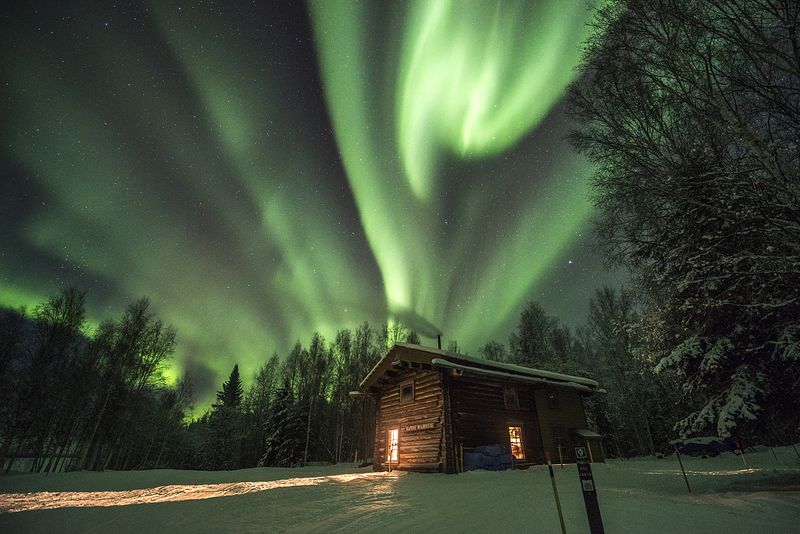 Start in Juneau, the capital. When most folks think of Alaska, mountains and moose come to mind. But Juneau is a port city surrounded by lush rainforest. The Tongass National Forest offers 17 million acres of bountiful beauty, hiking, glacier exploration and even sled-dog rides.
The city itself clings to the water, a Lilliputian valley kneeling in the presence of towering mountains on all sides. Visit the Alaska State Museum to learn engaging history lessons – the territory only became a state in 1959. And lose yourself in the area's boundless environmental wonders – whale-watching, fishing and hiking are extraordinarily popular here.
Here's the funny thing about starting a road trip to Juneau: You can't get anywhere from there. Not only is the city one of four state capitals not served by an interstate system, but it doesn't even offer road access to anywhere else in North America. Surrounded by water and mountains, it essentially acts as an island without a bridge.
But have no fear! Alaska's robust ferry network, called the Maritime Highway System, is here to serve – and it's yet another factor that will make your frontier trip unique. To get to Anchorage, reserve a spot on a ferry from Juneau to Whittier. Drive your car onto the boat, then sit back and enjoy the stunning coastline view for the next (nearly) two days. Once you arrive in Whittier, Anchorage is an hour's drive away.
Anchorage is Alaska's largest and best-known city, and its city limits cover more space than the entire state of Rhode Island. In July, you'll have more than 19 hours of daylight to explore every crag and cranny. On a clear day, you can see six different mountain ranges from the city, and you'd do yourself a major disservice if you didn't explore one or two.
One of those mountains is Denali, North America's largest. The entrance to Denali National Park is five hours from Anchorage. In summer you'll be able to drive the first 15 miles of the park, and buses can take you further if you're not done exploring.
Wherever you're driving in Alaska, be sure you're equipped with the right set of tires. If you're driving between September and April, nothing is safer than a set of winter tires. Our Nokian Hakkapeliitta R3 is made for rugged winter conditions like the ones you'll encounter in the Frontier State.
It's easy to be overwhelmed by the exploration opportunities in America's largest state, but sometimes being overwhelmed is a good thing – feeling small reminds us how beautiful our planet is. And if you ever forget that fact, just ask Alaska to remind you.
For our official road trip tire safety checklist, click here. And visit the main page of our microsite to add your own adventures!