I started out this season with my 2 yr veteren hakka R2's installed end of October.
Our winter started late October when we started getting accumulating snows, Early November Came in strong with a single storm bringing 34''. Our snow cover remained throughout the season with cold temperatures to support the snow. Most of my driving was done on rural Back roads and the rest was secondary highways. Most conditions were snow and ice packed roads followed by slushy and wet roads. Temperatures ranged from -32F to +69F with around 60 days Below zero. Our Snowfall was just shy of 200" for my area and other areas well over 200" just north of me.
now that I described the winter lets move onto the review! Last year I was impressed with these tires and nothing has changed for the negative. The one thing I'm most impressed with is cold weather Ice traction, most tires harden up after 45 degrees and loose traction, this is untrue for the Hakka R2 , They really bite in the cold weather .
Secondly the fuel efficiency is excellent ,My MPG's on the Jetta diesel averaged almost 41mpg! when you factor pushing through snow countless days thats impressive.
The lateral traction was excellent on icy or packed snow, however i'd rate very good on 2''+ of loose snow. It would still be more then adequete for most drivers, I often pushed the limit everytime I drove the rural back roads.
Deep snow traction is a weaker points on this tire , however I never got stuck this winter. I think there might be a fine line between a great ice traction tread design and a open lug design for deep snow. Please remember I'm being very critical here and I had no issues in this catgory other then some wheel spin.
Overall i'm rating this Tire at a 9 out of 10 , I also never rate anything a 10.  I'd recommend the hakkapeliitta R2 to anyone looking for a solid winter studless tire. I can honestly say Nokian Winter tires are truely cutting edge technology. If I can give it a 9 rating for our winters then most people can safely buy with confidence knowing its the best choice out there. 
I set out today to be the first car to silver lake this spring. The wilderness roads are seasonal and basically snowmobile trails in Winter. I can assure you I was the first car there this spring. There was one group of Atv's that we passed on the way back and they all thought we were stuck. There was several times I thought about turning back but the Hakka  R2's pulled through the late spring snow with ease. These tires have been through over 10k miles and 400+ '' of snow over the last 2 seasons.
As far as wear goes the new tires I measured at 11/32'' tread depth, After measuring just today i'm getting 7/32'' & 8/32'' on the drive tires and 9/32" on the rear tires. I will ensure the tires are rotated next season accordingly. The R2's  never once needed to be balanced during the season and remain near quiet. I'm removing the tires for the season early next week being the main roads are clear now.
I'd like to thank everyone for reading my blog throughout the season and for Nokian Having me back another season.
Please enjoy your summer, be safe and remember winter is only Months away !
Watch for my summer blog coming early May for the eNTYRE 2.0, There will be lots of scenery and testing you don't want to miss.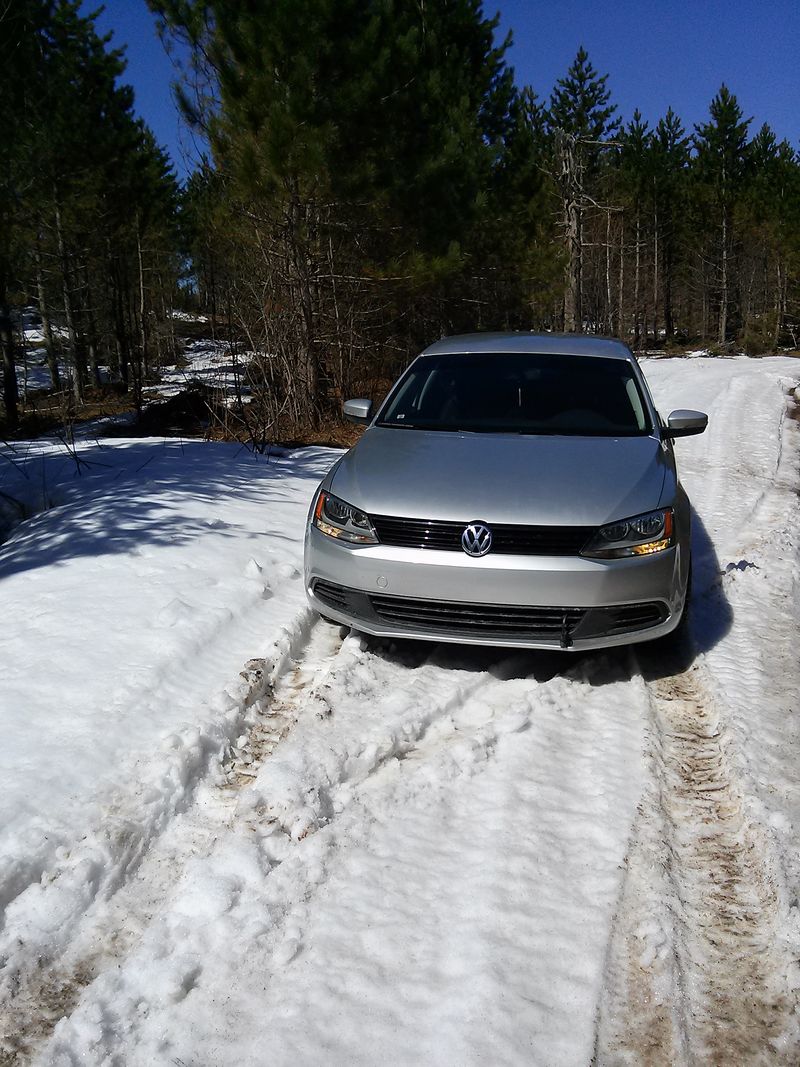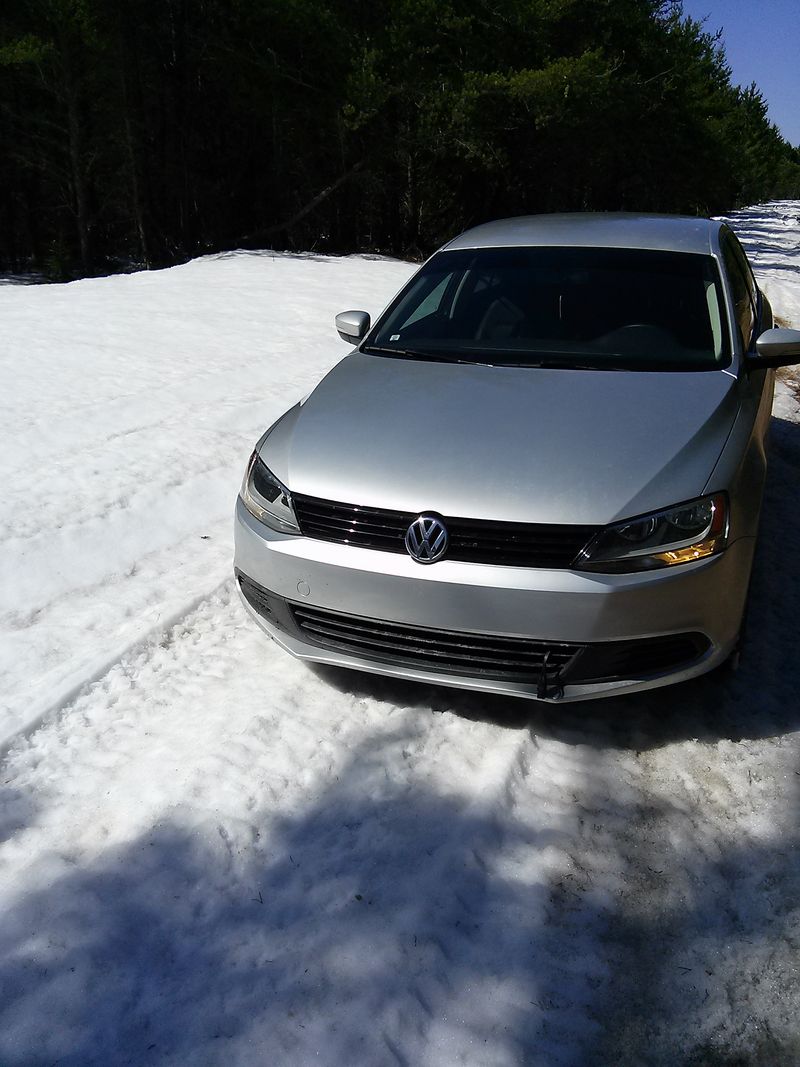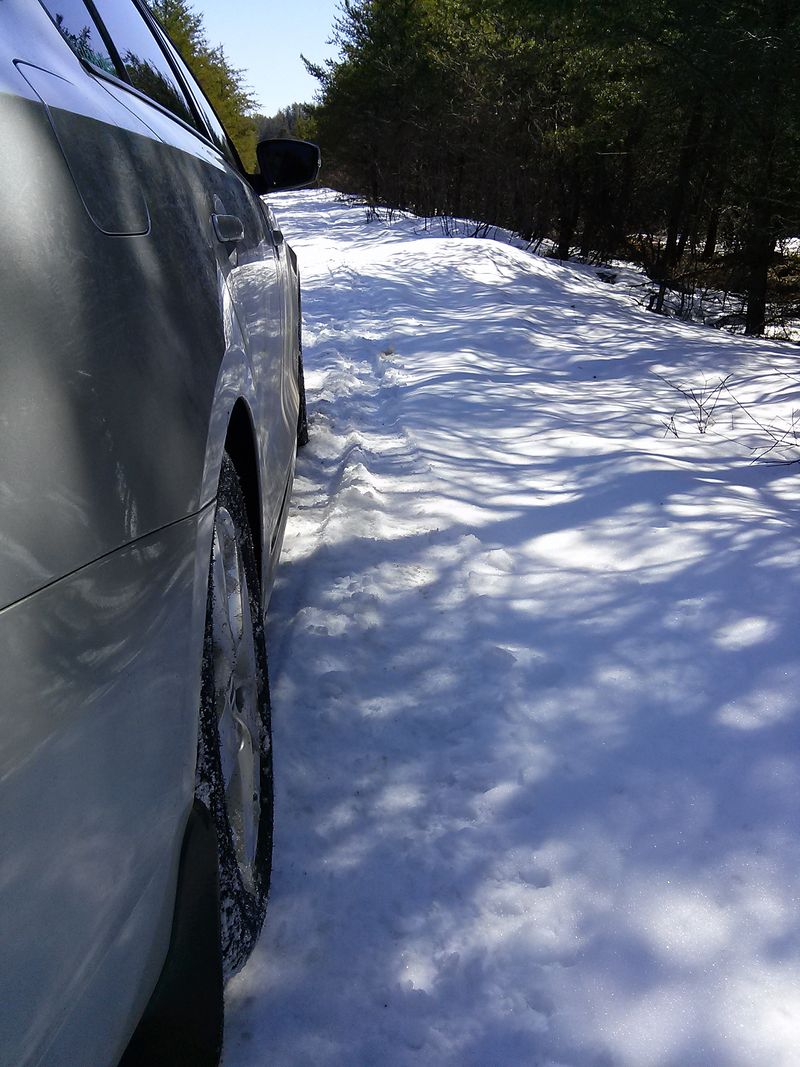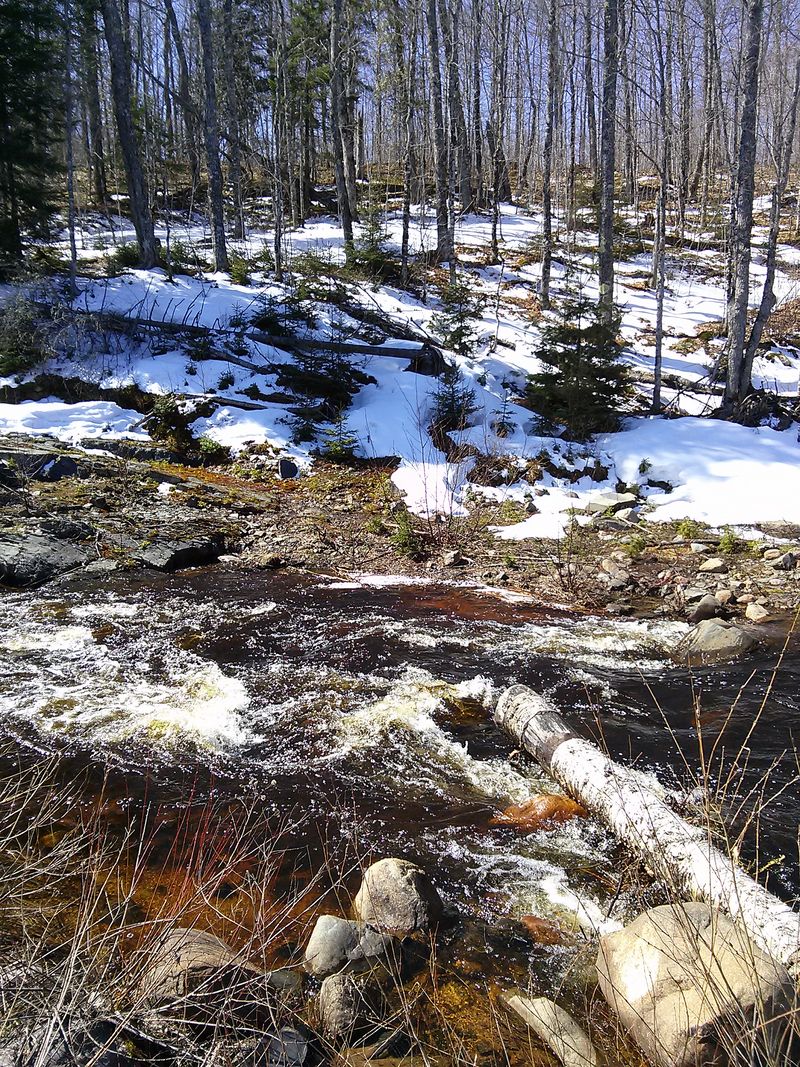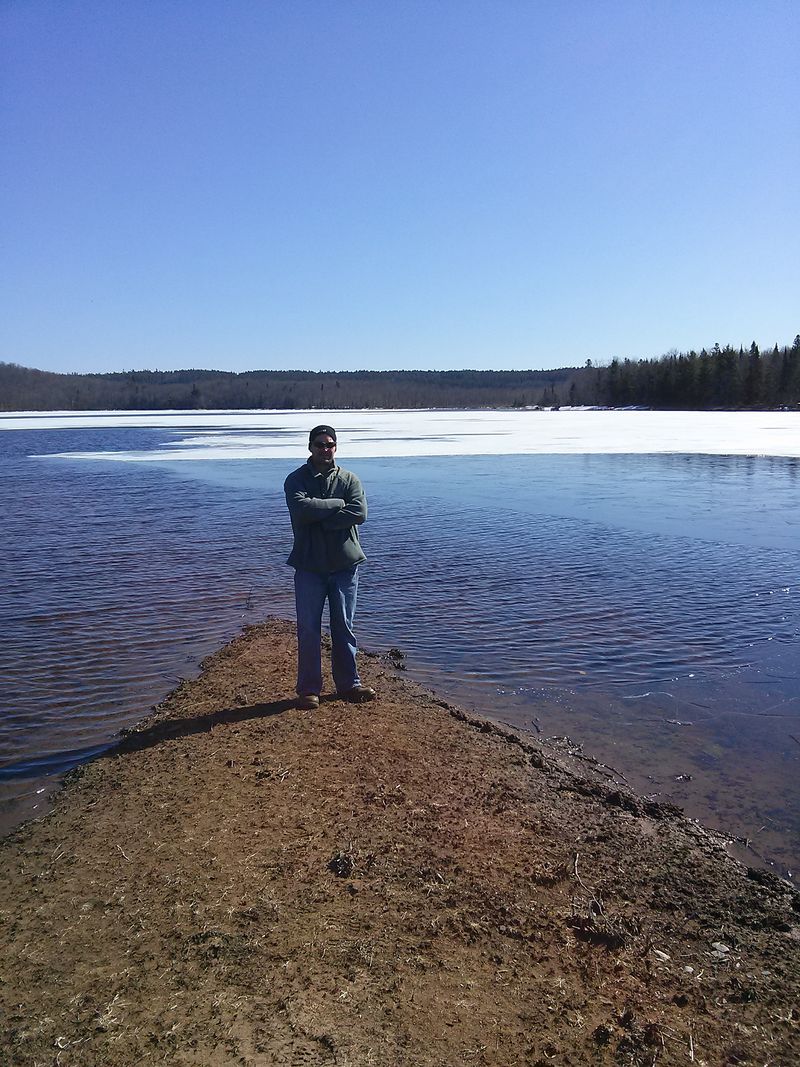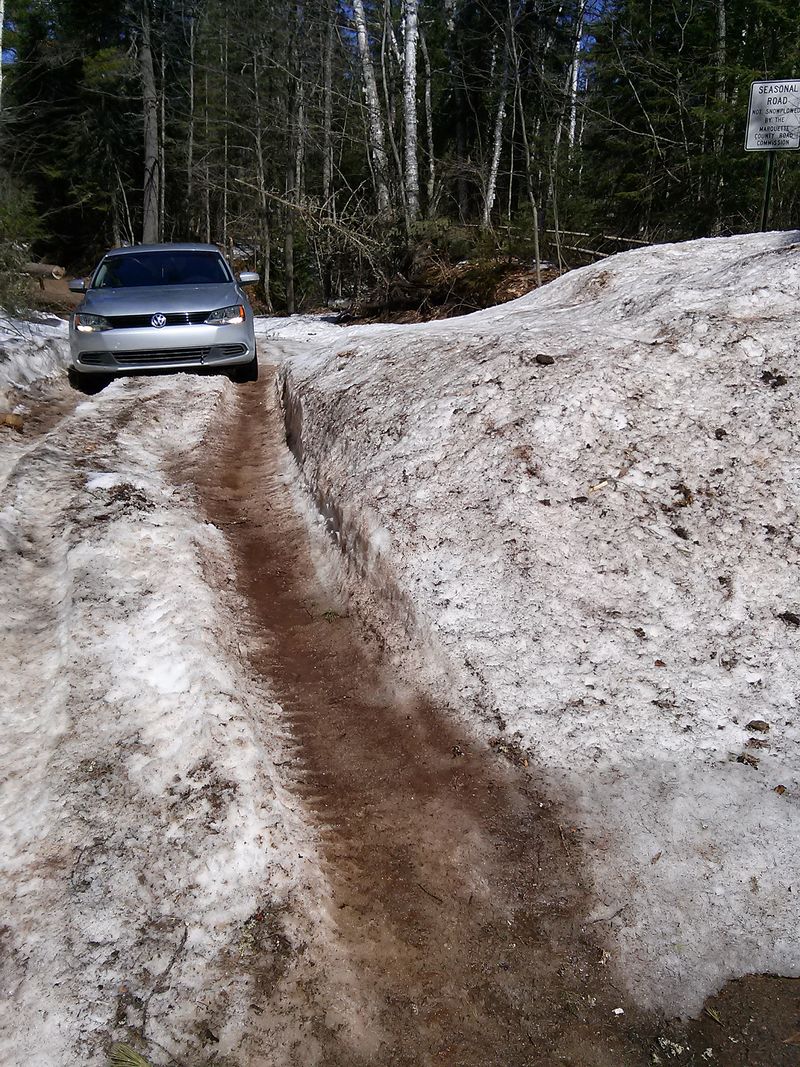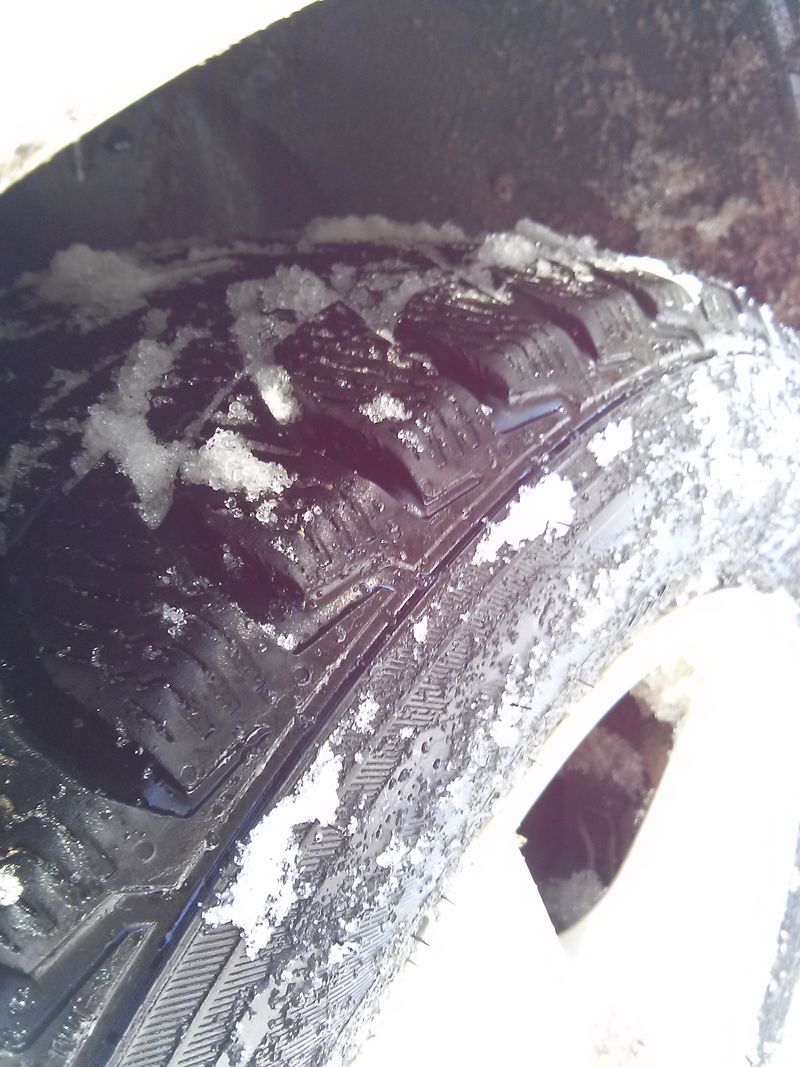 Thanks for Reading!