When you think of the Northeast's most populous state, think beyond New York City. As its name would suggest, New York is actually an empire of scenery, entertainment and culture that's a lot sweeter than just the Big Apple.
For an unforgettable road trip, explore the other side of the state. Hug Lake Erie across the Pennsylvania border (stopping in quaint North East, PA first, which is ironically in the northwest corner of the Keystone State). It's a wine town, and you'll see a lot more of those as you traverse an area known for sweet, luscious grapes. But whether or not you're into vineyards, gaze at Lake Erie to your left as you cross the border into New York.
Then, bear northeast to Niagara Falls, stopping at Buffalo's Anchor Bar for a taste of the original buffalo wing on the way. When you get to the Falls, don't rush – take in their beauty on both sides of the border (but be sure to bring your passport). Here's a shocking stat: 3,160 tons of water flow over the falls every second.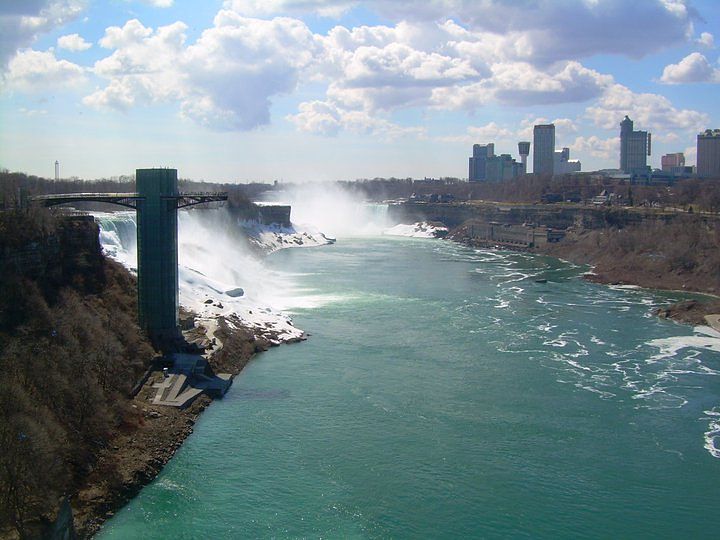 You'll never get enough of Niagara, but when it's time to go, drive toward another group of bodies of water – the Finger Lakes. On our way, stop in Rochester. New York's third largest city offers a wealth of culture thanks to the legacy of George Eastman, the founder of Kodak Film Company whose love of the arts spawned one of the nation's pre-eminent music schools, the Eastman School of Music. Operas take place there on the regular (or go a little lower-brow and take in a Rochester Americans hockey game).
Spend the night in Rochester, then attack the Finger Lakes. The best way to go: Choose a lake and get to know it all day. Canandaigua Lake is just 45 minutes south of town and peppered with pastoral towns dense with shops, wineries and boutique restaurants. The town of Naples, at the southern tip of the lake, is a particular favorite – the Inspire Moore Winery offers tastings and a delightful farm-to-table lunch.
Sure, NYC is the city that never sleeps. But if you tried to capture all that Western New York had to offer, you wouldn't get much sleep either. Take your time basking in its beauty. There's empirical evidence that it's a great place to visit.
For our official road trip tire safety checklist, click here. And visit the main page of our microsite to add your own adventures!