Vermont brushes the shores of Lake Champlain before gracefully rising into the clouds, shrouding a world of adventure and escape that'll make you glad you visited the Green Mountain State.
Start in Burlington, the state's largest city. Scarf down a Cabot cheddar burger with a Heady Topper double IPA at the Farmhouse Tap & Grill, then stroll down Church Street to immerse yourself in the city's eclectic culture – part college town, part New England village, part thriving business center. Tool around a bounty of boutique shops before ducking into Vermont's own Ben & Jerry's for a double scoop. Catch sunset from Waterfront Park on the shores of Lake Champlain. When night falls, cozy up at the fire pit in the courtyard of Hotel Vermont, a premium place to stay just uphill from Lake Champlain.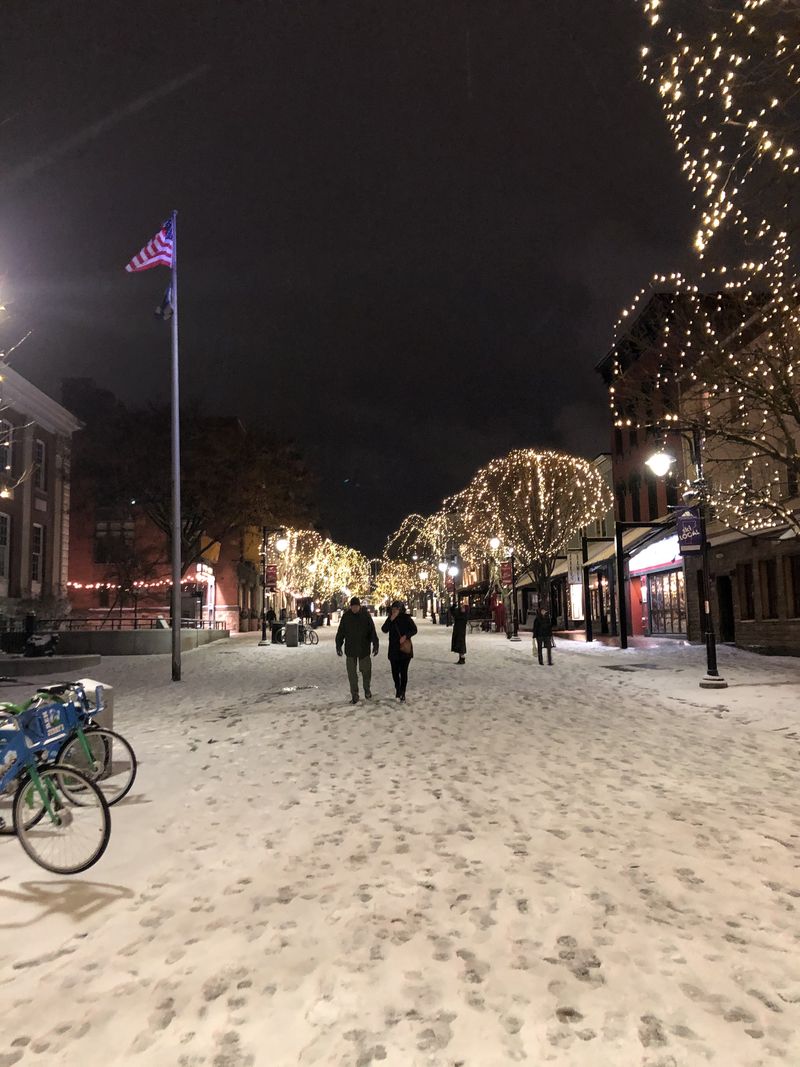 The next morning, gather go-power for your upcoming road trip by dropping by The Skinny Pancake for brunch. After licking the Vermont maple syrup off your fingers, point your compass east and hit Highway 89 toward Montpelier, the smallest state capital in the country. The state's minuscule population is an asset for residents – there is one cow for every four people who live there (the highest cow-to-people ratio in the nation), and that's the way they like it. But Montpelier's Lilliputian size belies the diverse array of things to do there. Gaze at the gold dome of the state house nestled against a leafy hill, learn about the state's history at the Vermont Historical Society Museum, and take a hike in nearby Hubbard Park – you'll hardly believe you're still within walking distance of the center of state government.
Now, it's time to head for the hills; after all, what's a trip to the Green Mountain State without a little time in the mountains? Killington Ski Resort is 60 miles south of the capital city but feels like a world away. It's the largest ski area in the Eastern United States and boasts the biggest vertical drop in New England – more than 3,000 feet. If it's summertime and the slopes aren't frosty white, rent a mountain bike and tackle the hills on wheels instead.
End your Vermont journey up the road at Long Trail Brewing Company in Bridgewater. Down a German-style pilsner while you ponder your next move: You're less than three hours from Boston to the east or the Adirondacks to the west. Vermont may only have one area code, but it's a road trip you'll want to dial up again down the road.
For our official road trip tire safety checklist, click here. And visit the main page of our microsite to add your own adventures!