If you want to get away from it all, Montana is the perfect state for you. At only 7.1 people per square mile, the nation's fourth largest state provides escape amidst emotion-stirring, awe-inspiring scenery.
Named for its mountainous landscape, Montana offers 28 million acres of public land – 30 percent of its total surface area is open for exploration. That includes a portion of Yellowstone National Park. Although most of the iconic park is located in Wyoming, the original north entrance is in Gardiner, Montana. Start your trip to the Big Sky Country with a jaunt into the second largest national park in the continental U.S.
You can journey through Yellowstone for hours, days or even weeks. But when you're ready to survey the rest of Montana's remote reaches, bear north for Helena. The capital city was founded during the gold rush of the 1860s, when more millionaires per capita lived there than anywhere else in the country. Helena is still a rich destination if you like rock climbing, cross country skiing or western cuisine. Reeders Alley will escort you back to the 19th century – its timeless buildings are full of modern businesses and restaurants today, but you'll feel like you're journeying back in time.
Done with city life? Montana's crown jewel awaits you three hours to the north. Glacier National Park sprawls toward the Canadian border, pockmarked with more than 250 lakes and 700 miles of hiking trails to explore. Camp overnight and gaze at the big sky above – believe us, it really does seem bigger in Montana's open country. Then climb into that sky on Going-to-the-Sun Road (which is closed during the winter). The two-hour, 50-mile drive will take you more than 6,000 feet toward the stratosphere, offering stunning mountain views throughout.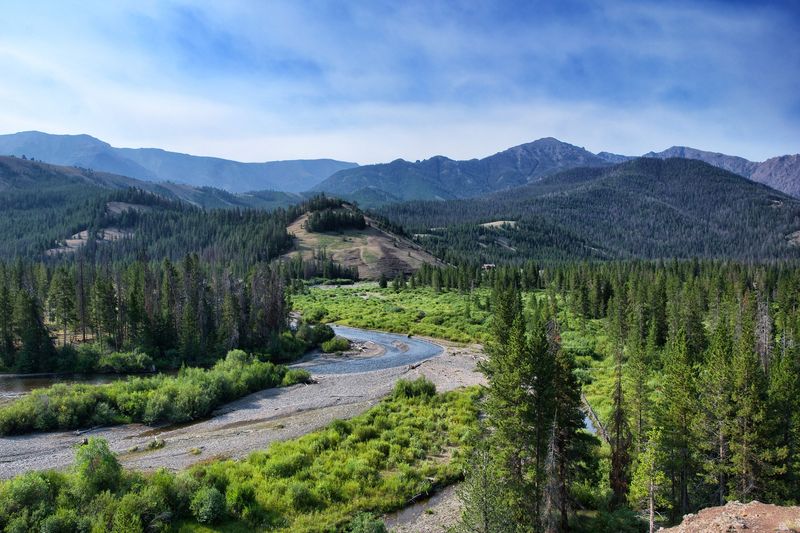 Glacier National Park's one million elevated acres are prime tourist territory, but the weather can be unpredictable, even in summer. A set of Nokian Tyres all-weather products will help you safety navigate sudden spring snowfall, but you'll need winter tires if you're visiting in late fall or winter.
For our official road trip tire safety checklist, click here. And visit the main page of our microsite to add your own adventures!