In British Columbia, the highs and lows are right next door to each other – but we're betting you'll only experience the highs during a trip through Canada's most rugged province.
Your journey begins in Vancouver, which is Western Canada's cosmopolitan cultural capital. The stunningly scenic city hugs the bay in the shadow of the North Shore Mountains. Explore sites from the 2010 Olympics – Canadians still glow when they talk about Sidney Crosby's gold medal-winning goal against the U.S. Gorge yourself on salmon fish and chips, then climb toward the towering peaks on the horizon.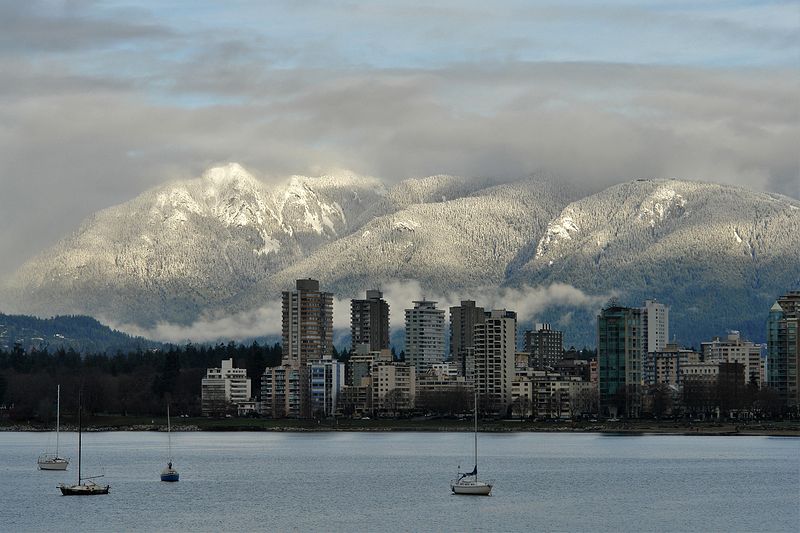 Whistler is B.C.'s most popular ski area, and it's just 120 kilometers north of Vancouver. Slide down the same slopes the Olympians tackled a decade ago – Whistler and Blackcomb Mountains have 38 combined lifts – or hop on a mountain bike during the summer months.
For your next adventure, wind your way through the B.C. mountains and down into the Thompson Valley. That's where you'll find Kamloops, whose numerous athletic venues have led to its nickname as the Tournament Capital of Canada. Enjoy some fresh sockeye salmon and a good night's sleep before you depart for your final stop, Kelowna two hours away.
Kelowna is in the heart of the fertile Okanagan Valley, which produces rich Chardonnays and Rieslings that rival any you'll taste elsewhere in the world. Venture into the countryside for a tour of the wine region, then return to town and cap your trip with a meal at RauDZ Regional Table, which marries local flavors and leaves you hungry for more.
That's the thing about B.C. – you'll never be fully satisfied with its scenery and culture, because there's always more to explore. But hopefully this rugged road trip provides a pleasing start.
If you're headed to B.C. in the spring or summer months, tackle its terrain on a set of Nokian Tyres all-weather products. They're well-suited for rainstorms but winter-rated in case you encounter sudden snow when you're blazing a trail through the mountains.
For our official road trip tire safety checklist, click here. And visit the main page of our microsite to add your own adventures!