We'll always be happy to sing the praises of the Nokian Hakkapeliitta 10. Our newest studded tire debuts this fall with state-of-the-art technology. It's forged to provide peace of mind in the most extreme winter conditions.
But how do you REALLY know a tire provides the next generation of safety? You ask the experts.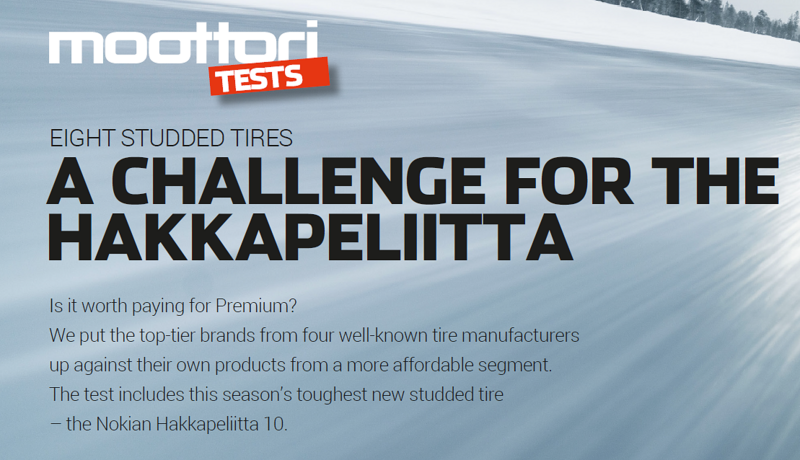 And the experts at Moottori, a respected Finnish automotive publication, resoundingly agree: The Nokian Hakkapeliita 10 is "the season's toughest new studded tire." They ranked it as "best in ice," "best in snow" and best overall in their rigorous annual winter tire test.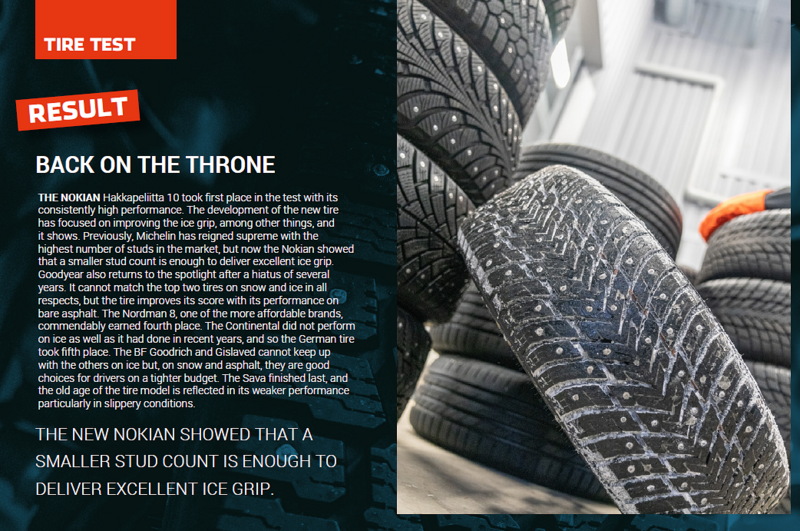 Why is the Nokian Hakkapeliitta 10 "back on the throne?" 
"The development of the new tire has focused on improving the ice grip, among other things, and it shows," say the reviewers, who gave high marks for "excellent traction and braking grip," "excellent front grip on curves" and "enjoyable handling" on ice and snow. 
We especially enjoyed this excerpt from the review:
"On a winding ice track, the Hakkapeliitta 10 offered the best lap speeds in the test. In addition to excellent longitudinal grip, another highlight of the new tire is the precise and grippy front, which makes it easy for the driver to keep the desired driving line and, if needed, even tighten it during cornering. Excessive speed for the conditions leads to slight tail slides, from which the Nokian recovers on its own. Not even ridiculously high sliding angles are a problem, as good traction allows for straightening the car by countersteering and accelerating."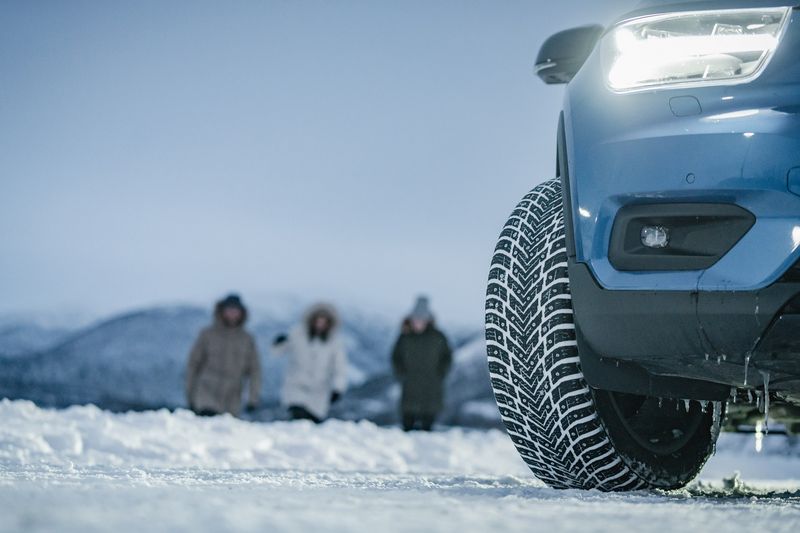 The result: a nearly 10/10 review for a tire we believe will provide drivers with a 10/10 experience, no matter the road conditions.
To learn more about the Nokian Hakkapeliitta 10, click here. And here's a handy dealer locator where you can find a retailer near you.