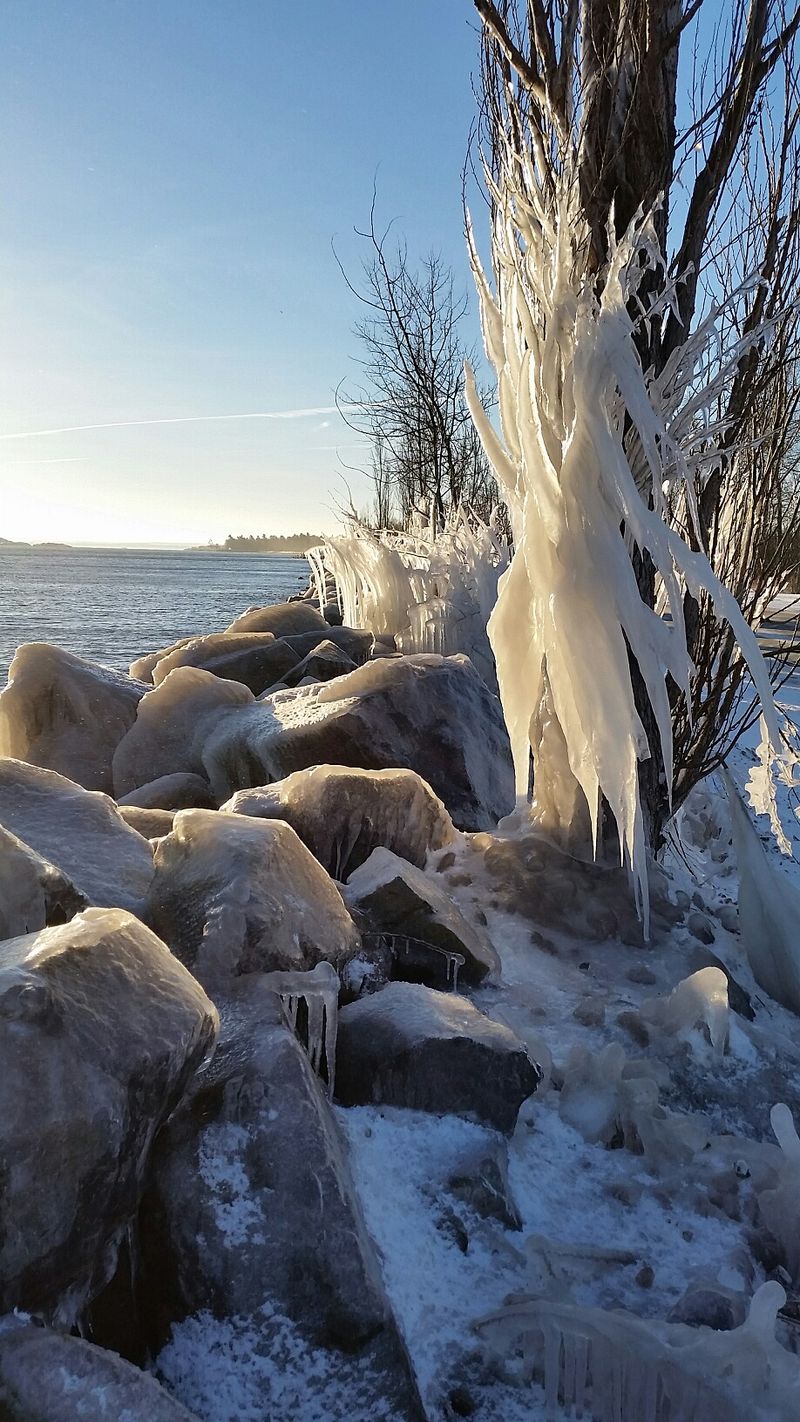 After a mild start to winter we are finally starting to get on track with more normal temperatures. Recently we got 8 inches of snow, The Hakkapeliitta R2 Tires did great on the unplowed roads. 
Even though these tires are three years old they still continue to grab quite well. The thing that impresses me the most with these tires is the lateral traction on the snow packed roads that I travel so frequently on.
All the back roads I travel on have numerous sharp turns, so I rely everyday on their ability to maintain traction on all the changing road conditions.
  last week I nearly hit four deer that were walking down the middle of the road.  I came around a corner they didn't see me and when they finally did they tried to run on the slippery roads. One of them actually fell and I was able to safely break and maneuver around the deer.  I know they tell you not to do that but these aren't normal tires. If I didn't feel comfortable doing so I wouldn't have even tried it and besides im on rural roads.
I will have to watch for the deer now being they are doing a late migration south this year.
I continue to Rave about these tires to everyone that I meet and recently two co-workers bought NOKIAN R2 tires. I can't wait to hear their impressions on them.
till next time keep that fire wood burning and those tires on the ice !