Written by Simon Bigaouette, a loyal Nokian Tyres customer who reached out to us with his impressions of the Nokian Hakkapeliitta 9
After completing my second winter on my Nokian Hakkapeliitta 9 tires, I continue to be absolutely in love with them. Cannot emphasize enough how much I love the confidence these tires add to the driving experience during the winter months. Here's a break-down of my experience with them in different road conditions.
Confidence / Driving Feel
My favorite thing about the Hakka 9's is probably how predictable they are. The feeling of confidence I get in the middle of winter with these tires is exceptional. I've slid my vehicle in the snow/ice in safe environments on numerous occasions, and what impressed me the most is that compared to other tires, traction isn't an "on/off" thing. When the tire starts to slide, it continues to offer a generous amount of grip once it is sliding, and regains traction without trying to "whip" the vehicle. In other words, it has great, predictable static and kinetic grip, and the transition between the two is progressive, which is so reassuring when behind the wheel.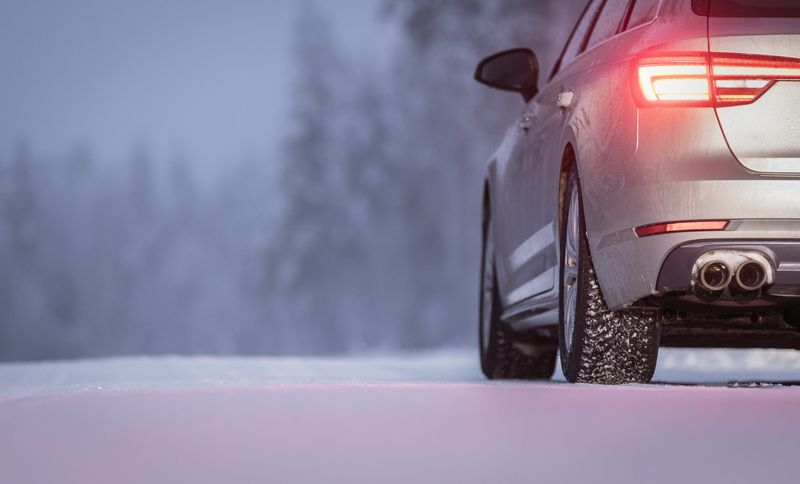 Traction on ice and packed snow
Nothing's changed too much since last year. Compared to the Hakkapeliitta R [non-studded winter tires] I used to run (and with which I was extremely pleased), the braking, accelerating and cornering performance on both ice and packed snow has been improved – particularly accelerating and braking. In fact, when it comes to handling on ice or packed snow, these tires are like nothing else I've experienced before with winter tires. It certainly instills a lot of confidence in the driving experience.
Traction in deep snow
I've found that the Hakka 9's perform very well in deep snow (meaning anything between 6 inches to 2 feet of snow). I can't tell if they are better or worse than the non-studded R's I used to have in deep snow, but they certainly satisfy my expectations. I also realize that the Hakka 9's are not designed as an off-road tire, but rather as an extremely safe road tire – that is also my #1 priority when looking for a winter tire, and considering their design they've impressed me both on and off the road. Furthermore, the Aramid sidewalls have conferred me some added confidence when going off the beaten path in wintery conditions.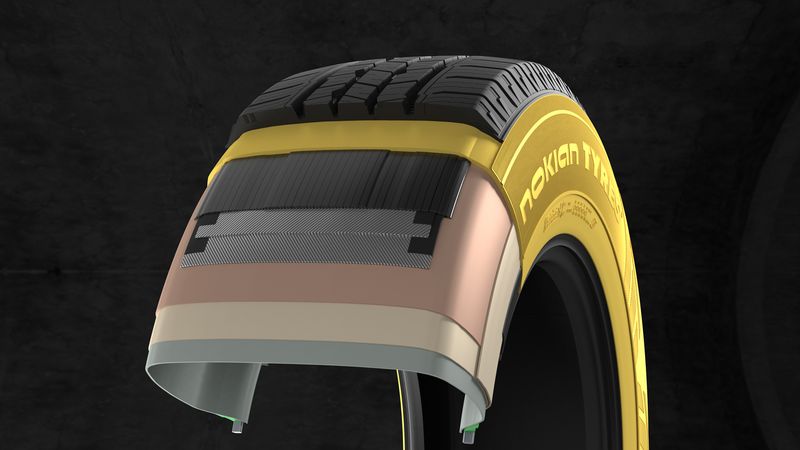 Traction on wet/dry roads
The tires are excellent in the slush/wet snow. I've driven in the rain on very few occasions (it was more like melting snow), and again, the tires felt very good in these conditions. They also do very well in the dry, as long as it's cold outside.

Driving around the switch-over point (slightly above or below 0C/32F) I can definitely confirm that the tires feel happier in cold temperatures. As soon as the temperature gets close to or above zero degrees, it is evident that the tire starts to flex and roll noticeably more – it is obvious that it was designed as a severe winter tire and not as an all-weather. I think this is relevant, because even though this is not the climate the tire was primarily designed for, anyone living in a Nordic climate eventually has to swap their tires when the weather warms up or cools down – so for a few weeks, dedicated winter tires do need to operate outside of their ideal operating window.

I encountered a situation this late April where I went on a trip to the Rockies (Saskatoon – Banff – Saskatoon, 1600km+ trip). The temperature on the day we left was around 10 degrees Celcius (50 degrees Farenheit) for the first 5 hours of the trip, but I decided to keep the Hakkapeliitta's on as a snowstorm was forecast during our stay in the Rockies. We drove smoothly and made a few stops to let the tires cool down - the Hakka's endured well on the warm roads and came into their own once we reached the Rockies and the snow! So yes, they feel more spongy in warm conditions and an all-weather may have been a better bet for that specific trip, but on the other hand the significant highway stretch we did in warm weather only resulted in minimal wear damage around the stud mounts. That really seemed to be the weak point. I'm sure the Nokian engineers are aware of this, but it's something to keep in mind.
I can't really comment on performance when driving or braking aggressively in "warm weather," as I definitely made sure to drive smoothly and be progressive in my inputs to avoid premature wear/tread damage. But it was obvious that in these conditions, and all-weather like the WRG4 would be a better overall performer.

For me, the Hakka 9 remains a better choice for the 4-6 months of severe winter wet get, and the compromise of not having a perfect tire for the mild conditions in early fall and late spring is a small price to pay for their winter performance. For a heavy SUV, I would definitely go with studded tires again despite these drawbacks.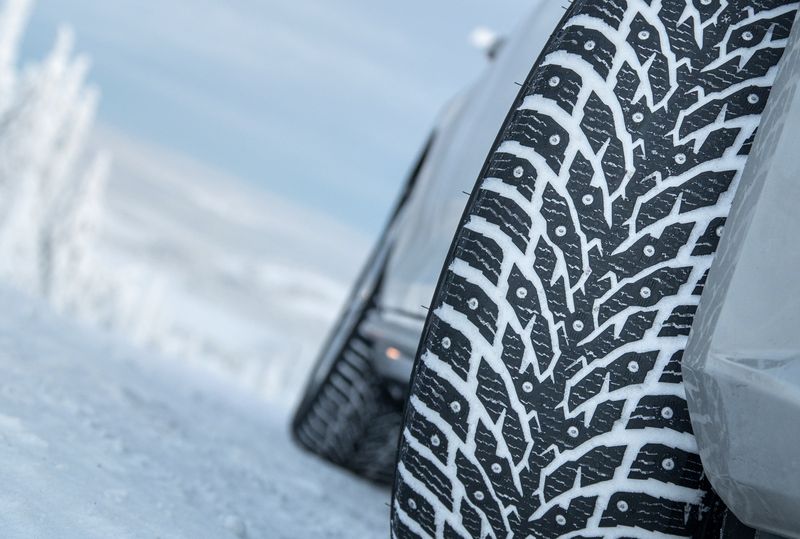 Comfort
Although the noise of the studs at low speeds is a downside to this type of tire, I'm more than willing to accept it in return for the advantages they confer. The "clicking" noise obviously goes away at speed, where I feel they're barely louder than my Hakka R's were. No issues there, as I'd rather hear their nice, soft "hum" than the wind noise from my roof rack and light bar!
Wear
I've now driven around 15,000 kilometers on the tires and the wear is excellent – they still feel and look pretty much as good as new, other than a few wear marks around the biting edges and particularly, a few minor stress marks around the stud mounting points. From my experience last year, the signs of stress are only on the surface and after a bit of driving in cold weather and in the snow, the wear evens out and the biting edges regain their "sharpness."