What's even worse than driving through the middle of nowhere on a searing summer day?
Getting stuck there.
We've all experienced the pit in the stomach that comes when we're stuck on the side of the road. As traffic passes by, the whoosh of each vehicle feel like a taunt mocking our failed journey.
Sometimes you hit a nail you didn't see coming. Other times, the battery runs out. But when you're stranded because of an unforced error, it feels even worse. Running over a road hazard? Tough luck. Running out of fuel? That's embarrassing (although this humble writer has been there, done that).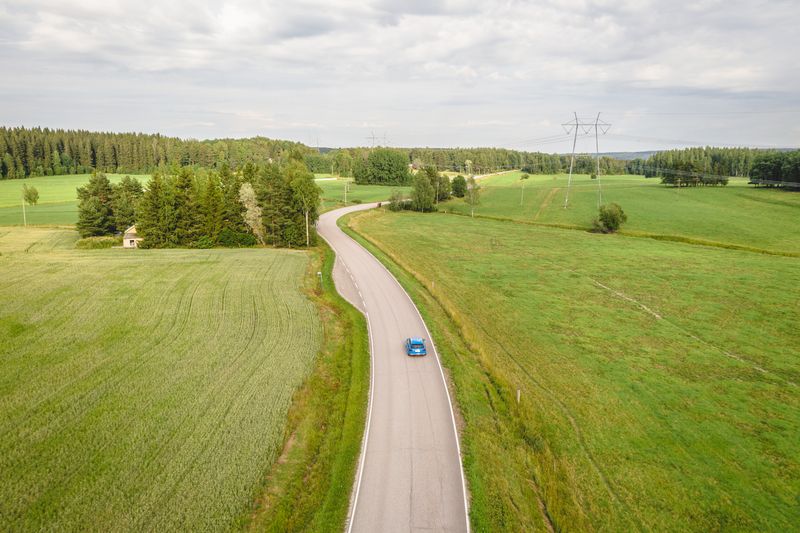 Here's a fact that might charge you up: Your tires can help save fuel and make your journey more predictable. The lower the rolling resistance of your tires, the less energy is required to propel your vehicle along the road. That results in better, more predictable gas mileage (or charge usage for electric vehicles). It also reduces emissions from vehicles with internal combustion engines.
How big of a deal is rolling resistance? According to the U.S. Department of Energy, it accounts for between four and 11 percent of your vehicle's fuel consumption. If you drive an electric vehicle, that figure rises to a shocking 25 percent of energy use.
And here's some good news: More than 90 percent of Nokian Tyres products rank in the lowest categories of rolling resistance. That includes the Nokian Tyres Hakkapeliitta R5, the most energy-effiicent winter tire ever produced.
Electric vehicle expert Kyle Conner put our tires to the test on a cross-country journey in his Tesla Model 3. The result: strong and stable range that enabled him to get through remote areas, and to the next charging station, with ease.
On a long summer road trip, it's important to have a precise understanding of how many miles you have left before running out of fuel or charge. Not only will low-rolling-resistance Nokian Tyres all season tires maximize your range, but they'll make your journeys safer, too. Most of our products are infused with blowout-resistant Aramid fibers, the same material used in bulletproof vests. Many of our tires, including the made-in-USA, all terrain Nokian Tyres Outpost Family, even come with a Pothole Protection warranty. 
So the next time you hit the road for a long journey, think about the energy and emissions you could be saving if you drove the right set of tires. Then head to our Dealer Locator to find a set of fuel-efficient, eco-friendly Nokian Tyres products near you!