We're making more tires than ever at our North American factory in Dayton, Tennessee. Last week we set a new daily production record in our effort to make tires for U.S. and Canadian drivers right here in North America.
Why does that matter to drivers? Because we're committed to increasing that volume in the right way -- by crafting safe, sustainable tires in a safe, sustainable way that protects our drivers and team members.
Here are a few examples of how we're making those tires in the U.S., not just how many.
A Growing Workforce
We're committed to building a community on our campus in Dayton, Tennessee. That means growing our team, fostering a strong workforce culture and giving back locally.
Our team grew from 175 workers to approximately 325 team members in 2021. That enabled us to move to four shifts of 24/7 tire production at our state-of-the-art facility. And that group embraces our Hakkapeliita Spirit -- entrepreneurship, inventiveness and teamwork. We have a strong group of employees who work in an environment that protects their safety and celebrates their achievements.
And we give back to the community where we operate, too. Each year we sponsor a summer concert series, Nokian Tyres Summer Nights, in downtown Dayton. We're actively partnering with local schools by providing scholarships and work-based learning opportunities.
People in the area are noticing. The Chattanooga Regional Manufacturers' Association honored us with their prestigious Company of the Year award in 2021.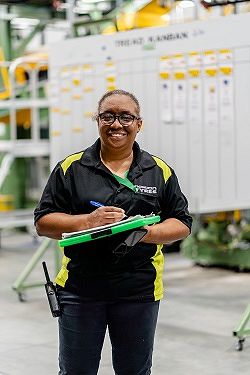 Expanding Production
Just last week, we set a daily production record in Dayton. We make many of our most popular products here, including the Nokian Tyres One, Nokian WR G4 and other tires that are beloved in the U.S. and Canada. And we make those products with an eye, first and foremost, on quality. We set such a high standard for our production processes that we earned ISO 9001 quality certification less than a year after we opened the factory, and we earned that certification with no major findings.
Sustainable Growth
We aren't just growing; we're growing sustainably. The Dayton Factory was the first tire facility in the world to earn LEED v4 Silver certification -- a function of its solar-powered processes, energy efficiency and eco-friendly design. A zero-waste-to-landfill-planned facility, we are as passionate about how our tires are made as we are about how they'll minimize emissions, maximize gas mileage and lighten drivers' footprint.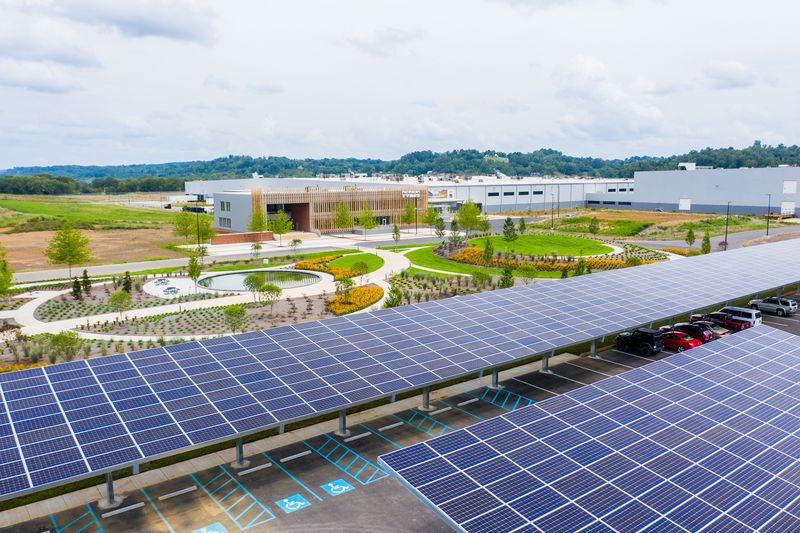 It is an honor to grow our North American production in the right way -- by making safe, sustainable tires, and making them the right way. To learn more about our thriving operations in Dayton, and how they contribute to drivers' safety, visit NokianTires.com/DaytonFactory.