What you probably know about Michigan: Detroit is a resurgent city, Michigan football is massive and there's a lake named after the state.
That's a start! But what you don't know…well, that's enough to fill a road trip.
We'll start in the Motor City, home of Motown, America's automotive industry and the best coney dog this side of Brooklyn. You've probably heard that Detroit fell on hard times a couple decades ago, but you can't keep a classic American city down for long: The city is enjoying a robust revitalization process built on a more diversified economy, one-of-a-kind culture and hard-working citizens.
Park downtown near Grand Circus Park. It's the heart of the city, a short walk from sports venues, the Detroit Opera House, the famous Fox Theater and the Greektown Casino. Look up and you'll see General Motors' headquarters keeping watch over the iconic city. For a vintage summer experience, walk a mile to Nemo's Bar. It's hard to imagine now, but old-school Nemo's once sat in the shadows of Tiger Stadium before Detroit's baseball team moved to new digs after the 1999 season. But the bar survives, and it's still a popular pregame spot: Park downtown, walk there, enjoy yourself, and then they'll take you to and from the new stadium downtown in an old school bus. But be sure to take in your surroundings when you're inside; Nemo's will throw you back to the 1960s in an instant – it opened then and hasn't changed much.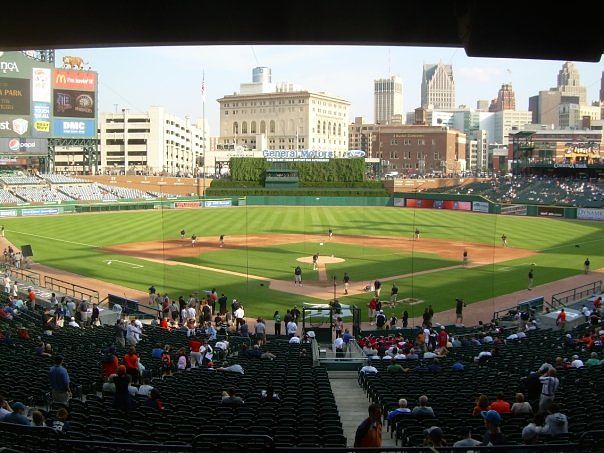 Stuff your face with a coney island dog – a Detroit staple – then venture 45 minutes west to Ann Arbor. Leave early enough in the morning to grab brunch in the college town's central business district, then stroll the same grounds that once lay beneath the feet of President Gerald Ford, quarterback Tom Brady and actor James Earl Jones.
So far you've explored some pretty well-traveled areas. Now, it's time to leave the beaten path. Michigan's namesake lake a few hours west is a sailing mecca, but its shores are also home to 300,000 acres of sand dunes. The stunning formations on the edge of Lake Michigan offer picturesque exploration – the Sleeping Bear Dunes Lakeshore was named by Good Morning America as the most beautiful place in the country.
When you explore Michigan, beware – the weather is more unpredictable than the fourth quarter of a Detroit Lions game. All-weather tires are a great way to stay safe on the road, because they're equipped to handle any weather condition, from summer heat to standing snow.
For our official road trip tire safety checklist, click here. And visit the main page of our microsite to add your own adventures!