Each of us is measured by numbers. Whether in our performance at work or our activities outside the office, metrics are a good way to define how we're tracking.
At Nokian Tyres, we're the same. As a multinational business relied upon by shareholders, customers and employees, we're focused on steady growth. Financial results are one way to illustrate how we performed last year.
But while numbers may measure some aspects of what we do, they'll never fully capture who we are. Metrics cannot reflect our relationships, our values or our legacies. They can't capture our hearts. They can't fully illuminate where we're headed.
With that in mind, we thought we'd take some time to think about other things that defined 2020 for Nokian Tyres, and that better capture the spirit of who we are as a company.
Safety: Introducing Drivers to the Nokian Tyres One
During a hard year, many people got back to the basics and asked one question: "What do I need to do to stay safe?" That answer took many forms, but many of us focused on removing variables that could make things unpredictable. 
Fortunately for drivers, we introduced a new tire that takes extreme steps to keep North American drivers safe on the road. Our new Nokian Tyres One HT is our first tire to be reinforced with Aramid Armor -- puncture-resistant fibers beneath the tread that provide protection from road hazards. 
Sales of the rugged SUV and light truck tire exceeded benchmarks despite a challenging market situation, and we just took another step forward in January by introducing its counterpart for passenger tires, the Nokian Tyres One.
Sustainability: Green Growth at Our North American Factory
Nokian Tyres' chief North American business story in 2020 was growth at our new factory in Dayton, Tennessee, which we opened in October 2019. Commercial production began at the highly automated facility in January, and we nearly doubled our workforce there over the course of the year -- and we plan to double it again in 2021. We are busy making high-quality tires at the factory, which is partially powered by solar energy and is serving as an economic growth driver for the Southeast Tennessee community where it is based.
The industry noticed, and so did environmental groups. The Dayton Factory became the first tire production facility in the world to earn LEED v4 Silver certification. And we coupled our passion for sustainability with our commitment to quality; the factory earned ISO 9001 quality certification less than a year after opening.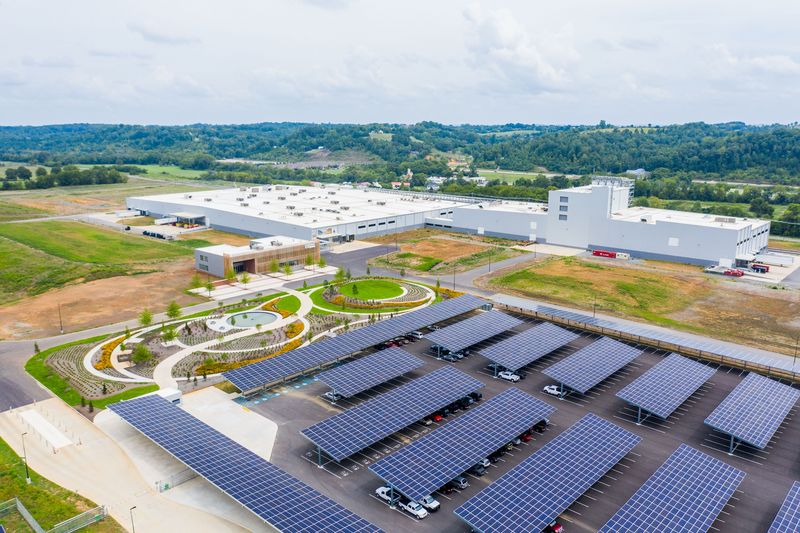 Relationships: Meeting You Where You Are
Our growth wasn't limited to new products and a thriving factory; we also reached consumers through unconventional marketing campaigns designed to meet you where you were.
Our Fresh Start campaign helped you keep your car fresh while it sat idle in the garage during the challenging spring season. Ten Rules of Tires featured a website and blog articles about core tire safety principles drivers should remember on the road. And our Journey and Horizon microsites invited you to exercise your wanderlust and share your favorite road trips for an opportunity to win free tires and access tire safety advice. We even launched a podcast that informs and engages tire dealers.
Finally, our Tread Trends series answered important tire safety questions. Here's an excerpt from our YouTube series:
Growth goes far beyond numbers. A successful tire company reaches beyond the balance sheet and into our customers' daily lives. We're honored to play a key role in keeping drivers safe and informed, while helping to protect the planet. And we can't wait to see what 2021 brings.