After that crazy snow storm we had a couple weeks ago, the temperatures went back up and everything melted.  I was afraid it would all ice over again-and a little excited to test my WRG3's on the icy patches, but everything melted before the rain came and the temperatures have stayed reasonable.  We've had a lot of fog in the mornings, which made beautiful tiny icicles on my bushes even though the grass looked green- and decidedly not frozen. 
I didn't stop to think if there were icicles on the bushes, the roads might have some icy patches, so I didn't take the turn into my neighborhood as slowly as I should have one morning and I felt the car slide a bit.  But, as soon as I noticed the beginning of the sliding sensation and before I could complete the thought that I shouldn't have taken the turn so hard, the tires regripped and it was over.  That small icy patch didn't stand a chance again these tires!
We have had quite a bit of rain too, and the tires are excellent in the rain.  They stick to the road and I haven't noticed any sliding at all when it's wet.
We drove the 60 miles to the Toledo Zoo last week, so we could see it all lit up for Christmas.  It goes without saying, but I'll say it anyway, that my all weather tires made the ride as beautiful as the zoo decorations. Lovin' the WRG3's!!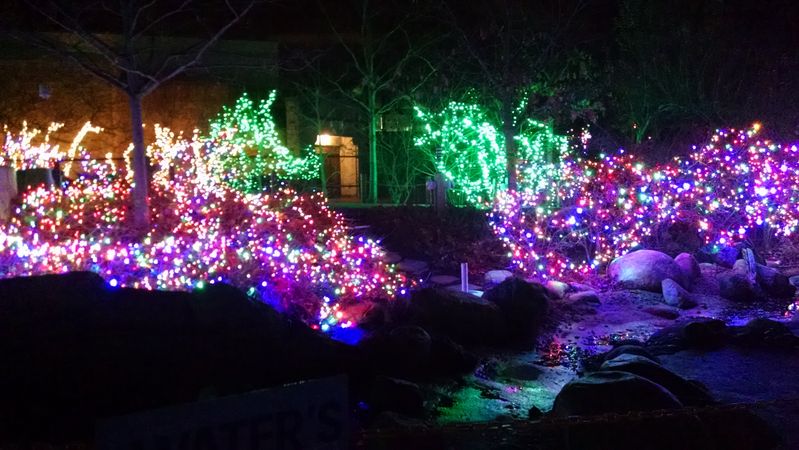 Oh, and here's the picture of that sad little snowman I mentioned last time.  Poor guy got buried in the rest of the snow and lost his scarf.