The Coen Brothers presented their award-winning (if not entirely accurate) snapshot of life in North Dakota 24 years ago. Can you believe "Fargo" is 24 years old?! The lead, William H. Macy, is a car salesman with bad intentions. When you visit the Roughrider State, we trust that your intentions will be better – and on a set of Nokian Tyres products, it'll end better for you, too.
Start in the movie's namesake city. Fargo is a thriving city of 125,000 on the Minnesota border that boasts a bounty of museums and other activities. The Plains Art Museum showcases a who's-who of American artists, with special emphasis on North Dakotan creators. Prefer something more elevated (at least literally)? The Fargo Air Museum interactively educates guests about aircrafts and even hosts an aviation camp.
Speaking of taking flight, in 1961 New York Yankees star Roger Maris hit a then-record 61 home runs. Turns out he's from North Dakota, and there's a museum in his honor. The Fargo Theatre dates back to the vaudeville days of the 1920s and hosts a popular film festival every March.
Ready to heed the call of the wild? Make like 19th-century explorers and go west, leaving the self-labeled Gateway to the West in your wake. The buffalo still roam in North Dakota, but one looms larger than the rest, and he's just an hour and a half away. That's right: The world's largest Buffalo resides in Jamestown outside the National Buffalo Museum. At 26 feet tall and 60 tons, the only bison more prominent might be the mascot of North Dakota State University, whose football team has won a staggering eight of the last nine NCAA FCS national championships.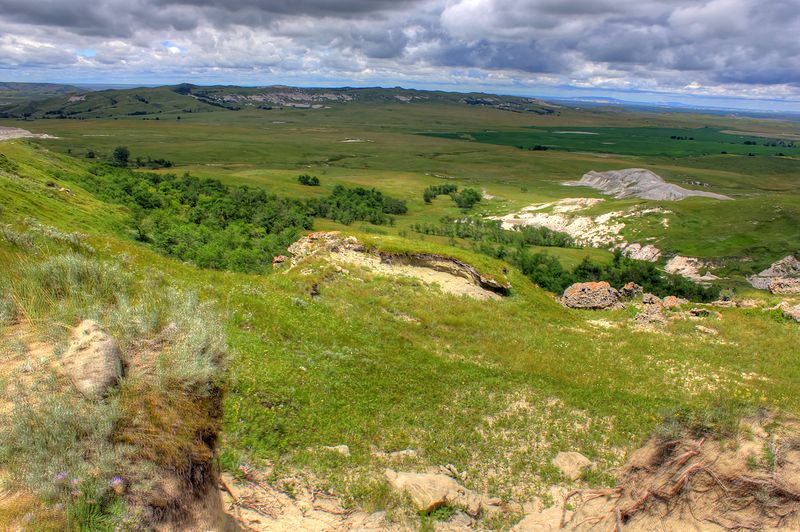 From Jamestown, set your sights back on the prairies until you reach Bismarck 100 miles west. North Dakota's capital city is one of the fastest-growing small metropolises in the country, and for good reason: per capita income there rose 35 percent from 2001 to 2014. Originally (and intuitively) named Missouri Crossing after Lewis & Clark crossed the Missouri River there, Bismarck still offers tastes of that history. The North Dakota Heritage Center and State Museum tells the several-thousand-year history of Native Americans in the state – a story that continues today – and how the state has grown over the past century and a half. Take a cruise on the 150-foot Lewis & Clark riverboat, and while you party with friends or family, know that it's a more luxurious way to travel the Missouri River than the explorers were lucky enough to experience.
Continue your own exploration by tackling the remote western corner of the state. That's where you'll find Theodore Roosevelt National Park. What once served as the president's bison-hunting base in the Badlands is now a 70,000-acre wilderness tribute rich with wildlife, petrified wood, gorgeous views and opportunities for exploration. Pack a tent and camp at one of 120 sites in the park's two designated campgrounds – but make sure to reserve a spot online in advance, because nearly 700,000 people visit the park every year.
Fortunately, transportation has come a long way since the Lewis & Clark era. Where wagon wheels once traversed the North Dakota wilderness, Nokian Tyres all-weather products are a much safer solution. They're a true four-season driving solution made to tackle summer heat, rainy roads and even winter weather (unlike all-season tires).
For our official road trip tire safety checklist, click here. And visit the main page of our microsite to add your own adventures!