This week, Nokian Tyres asked our business partners to share road trip and safety tips for their areas of North America. Visit NokianTires.com/Journey to submit your favorite road trips!
The Guest Writer
Today we speak with Chris Grooms, Outside Sales Rep for Atlantic Tire, a wholesaler in Virginia and North Carolina affiliated with retailer Colony Tire. Here's his recommended road trip route.
The Area
With my job, I'm all over central and southwest Virginia. The Blue Ridge Parkway is beautiful and easy to drive.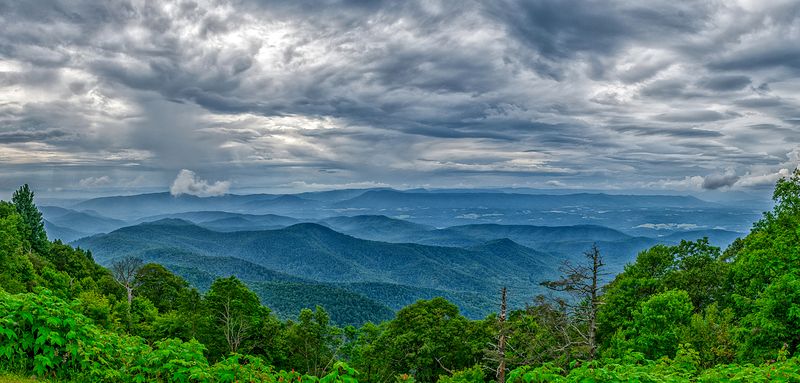 The Ideal Road Trip
I like getting off the interstate and getting on Route 11 and going up and down, parallel to I-81. Driving up through Afton Mountain on the way to Staunton and Waynesboro…it's a beautiful route and you don't have somebody pushing you 70-80 miles an hour from behind.
Stanton, Waynesboro and Harrisonburg are nice areas to stop and view the mountain areas. Luray is beautiful. In Southwest Virginia, Blacksburg is a real pretty area. Those small little towns tucked away – the drives to them are really nice.
The scenery throughout the Blue Ridge Parkway...it's just hard to put into words the beauty of this area.
Road Hazards -- and How to Address Them
I drive a lot on the backroads, through the mountainous areas. I have a lead foot – when I go through those curves, I'm GOING through those curves. The Nokian Tyres One HT wore evenly – I just kept the air pressure correct and rotated them every 5,000 miles and they held up and performed better than any other brand I've run on my personal vehicles. And I've had good brands. Nokian Tyres in my opinion, knocked it out of the park with this tire.
I have hit potholes and the tire responded. I have no issues with it. I've never had a blowout. When it came to hitting potholes, the tire did its job. It held up.
Check Out the Road Trip
Click here to follow Chris's recommended journey, then visit NokianTires.com/Journey to add your own favorite journeys!