We all like saving money when we can. Faced with similar choices at different price points, most of us will opt for the cheaper product. 
That equation changes a bit when there's a big difference in quality. If one option is clearly better than the other, we're more likely to pony up for the better choice. And that's especially true when the stakes are high.
Rarely are the stakes higher than when we're on the road in challenging conditions. And yet, many drivers opt for all season tires that don't offer optimal performance in snow, slush or temperatures below 45 degrees Fahrenheit (7 degrees Celsius). At Nokian Tyres, we believe that's because most people don't know the difference between all season tires and winter-approved all weather tires, which are also suitable for year-round driving but are certified for winter use.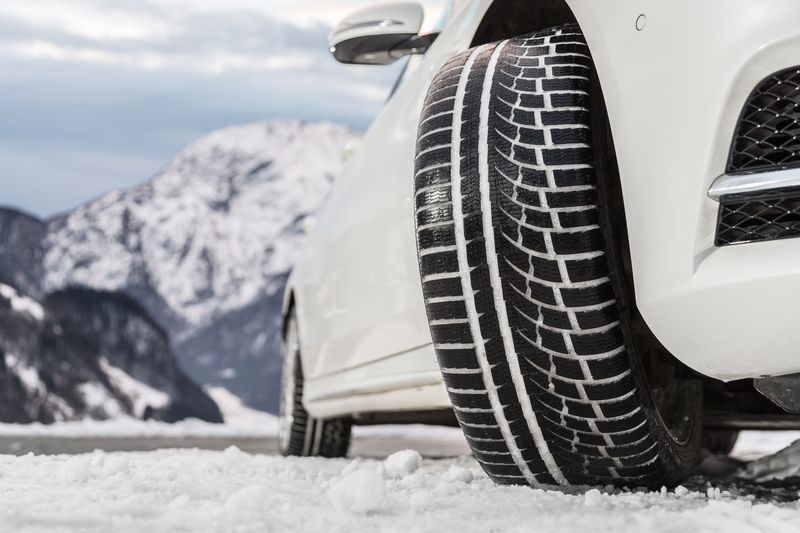 Are all weather tires worth it? When you consider the stakes, their benefits and their relatively similar cost...the answer is a resounding "yes" for drivers who visit winter or have winter visit them. 
What's the difference?
The term "all season" tires was created decades ago to deliver assurance that tires can handle at least minimum exposure to every type of weather. But when temps become cold, all season rubber compounds harden like hockey pucks and lose grip with the road. Furthermore, their tread patterns aren't designed to carve through wintry road conditions.
Nokian Tyres made the first all weather passenger tire as an answer to that problem, especially in areas that experience occasional winter weather. All weather tires possess a softer compound that stays agile in colder weather, and the asymmetrical tread pattern of tires like the Nokian Tyres WR G4 can carve through snow and slush but also thrive in rain.
How do you know whether you're driving on a set of all weather tires? Look for a three-peak mountain snowflake emblem on the tire's sidewall.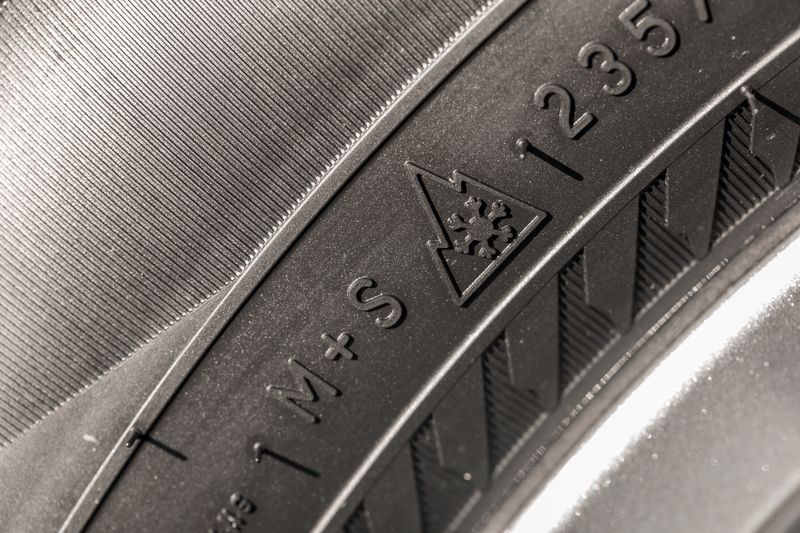 What are the stakes?
This answer is simple but vital. Tire buyers who prioritize low price over safety might be costing themselves in the long run. 
There's a big gulf between bargain tires and the best tires -- way bigger than the modest price difference that might exist between the two. And drivers who chase long mileage warranties might miss out on the trade-off between a tire's mileage and it's responsiveness to the road.
When you're driving through a snowstorm, you don't care how many thousands of miles your tires can take you. You're more concerned with making it to the next mile. And a crash caused by wintry roads will be far more expensive than the cost difference between high-quality all weather tires and garden-variety all season tires.
Who should drive all weather tires?
If you visit winter or experience a few annual visits from wintry weather, all weather tires are made for you. They're a compromise between the year-round performance of an all season tire and the snow-and-ice skilils of a winter tire. 
But Nokian Tyres hires engineers, not magicians. No one tire can do everything perfectly. If you experience sustained winter weather, a dedicated winter tire is the safest option. If you rarely or never see snow, an all season tire is a great choice.
That still leaves tens of millions of North Americans for whom all weather tires are a great option. Do you experience snow or freezing temps more than a few times each year, but roads aren't constantly covered in white stuff? Do you drive north to visit family over the holidays? Do you live in a valley but travel to the slopes? If you fit any of those categories, all weather tires will provide peace of mind when roads become slick.
Are all weather tires worth it? If peace of mind on the road is important to you, then yes. If safety is important to you, yes. If you want to save money in the long run by decreasing the likelihood of a winter accident, then yes.
Nokian Tyres invites you to Forget the Forecast by choosing a set of winter-approved all weather tires. Learn more at NokianTires.com/Weather.