By Jessie Forand/Nokian Tyres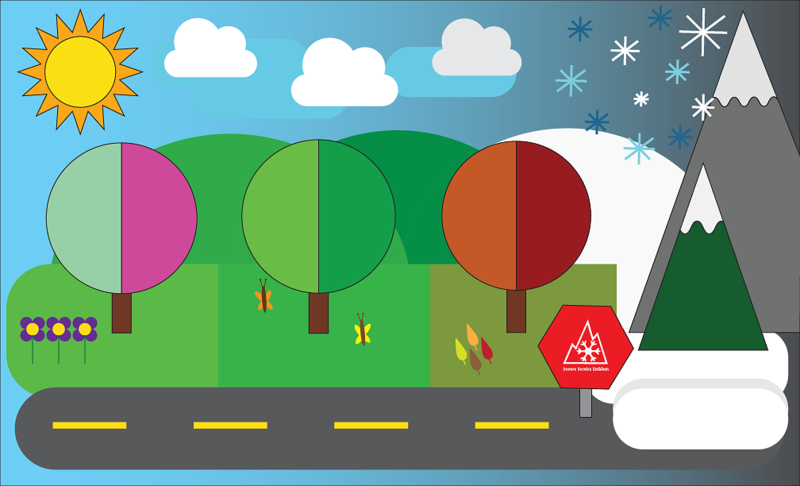 All Season? All Weather? What does it all mean?
Can All Season tires really be driven in all seasons? What exactly is "all" weather? These terms, while confusing, are essential when choosing the best tires for your lifestyle and travels.
Nokian Tyres coined the phrase "All Weather" specifically to discuss driving in North America – where it is common to use just one set of tires per year rather than swapping out designated winter and summer products.
These "All Weather" tires were designed with winter in mind, giving them the ruggedness and durability needed, but this special variety of products won't be damaged if driven during the summer months as well.
Meanwhile, the "All Season" name, though widely used by manufacturers, doesn't necessarily account for all seasons… these tires are optimized for performance at 40 degrees Fahrenheit and above. All Season tires are not equipped with the severe service emblem. 
Those who live or drive in areas that consistently drop below the 40-degree mark are strongly encouraged to seek out winter-specific products – for both performance and safety.
The compounds in All Season tires harden in colder weather, as a result offering less grip. The tires also lack the hefty tread patterns of winter options. In short - only winter tires can provide the cold-weather grip needed to guarantee a safe arrival, no matter the destination.
Questions to ask before choosing your next set of tires:
Where do I live?

The weather greatly impacts driving for obvious reasons, but drivers in colder climates should stick to All Season tires in the fair-weather months and designated winter tires when temperatures start to drop.
Where will I drive?

If roads are known to ice over, and if state regulations allow it, studded tires are the way to go – they offer an added insurance policy, working overtime to keep cars on the road even during the harshest storms. Nokian Tyres offers a wide variety of studded and non-studded winter products to suit all conditions.
All Weather tires feature the Severe Service Emblem, showing that they can handle inclement weather.
Do I need to change tires seasonally?

Most geographic areas call for two sets of tires; this ensures the winter and All Season products get the longest life possible and perform at their best. All Weather products are an option for those in steadier climates who don't have the clearly delineated season swaps.
For more information on All Season and All Weather products, and to decide what best fits your life, try out our Tire Selector today.