Crabs plucked fresh from the Chesapeake. The flapping of sails in the harbor breeze. The clamors of a crowd at Camden Yards. Maryland truly stimulates every sense.
A road trip through the Free State is emancipating, engaging and easy to manage. Start in Baltimore, Maryland's best-known city for good reason. The Inner Harbor forms the heart of the state's economy and should also be the epicenter of your trip to the city. A post-industrial gem, it's home to the National Aquarium (don't miss the dolphin show!), a slew of historic ships, and a rich collection of museums and eateries. A few blocks away is Camden Yards, a treasure of a ballpark that sparked a new era of retro baseball stadium construction in the 1990s.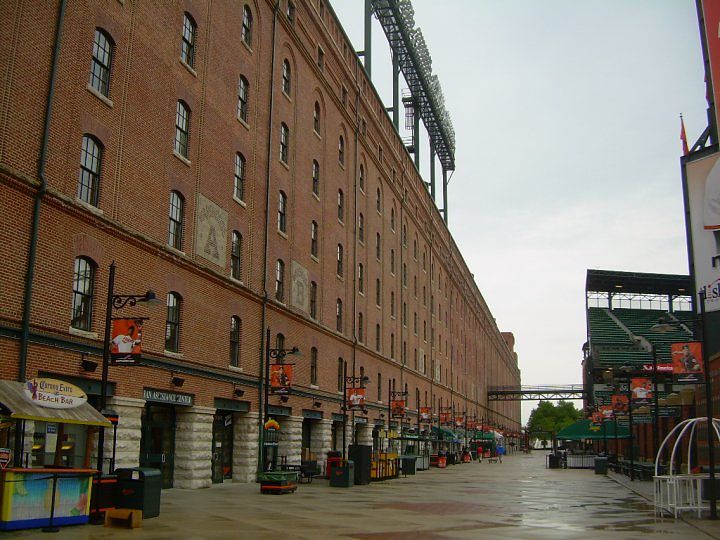 On your way out of Charm City, stop at Chaps Pit Beef on Pulaski Highway for one of the best sandwiches you'll ever eat. Then swing wide around I-695 toward Annapolis, a sailing town that serves as the state's capital and the home of the U.S. Naval Academy. When you get to town, you'll quickly realize why it's an icon of the nautical world. At the confluence of the Severn River and Chesapeake Bay, Annapolis is the perfect place to celebrate the sea. It's home to the world's three largest in-water boat shows, and the Naval Academy has launched the careers of thousands of sailors since its founding in 1845. Tour the campus for a deep dive into naval history – no surprise, it's right on the water – then drive a couple miles away to historic Eastport to learn more at the Annapolis Maritime Museum & Park.
When you're ready to raise anchor again, catch the breeze and head for the Atlantic Coast. Ocean City is two hours away and serves as a highlight of Maryland's Eastern Shore. Located on a barrier island nine miles from Delaware as the seagull flies, Ocean City's wooden boardwalk is dotted with restaurants and activities, leading south to Trimper's Rides amusement park, which has thrilled adrenaline-seekers since the 1800s.
When your day is done, crack open some crab legs, sprinkle on some Old Bay and reflect on your time in the Old Line State. If you did things right, Maryland only buttered you up for more adventure.
For our official road trip tire safety checklist, click here. And visit the main page of our microsite to add your own adventures!