Clint is an avid outdoorsman, successful professional and devoted son and husband. In short, he's typically prepared for any circumstance. It's why he put all-weather Nokian WR G4 SUV tires on his Toyota 4Runner, even though his native Tennessee doesn't experience frequent wintry conditions. Unlike all-season products, all-weather tires have the Three-Peak Mountain Snowflake certification that indicates they're suitable for use in wintry road conditions, but they are still built for year-round driving.
This winter, Clint was glad to be prepared.
A massive snow and ice storm crippled the southern United States while he and his wife were enjoying a mountain getaway in North Carolina. While traffic in the region halted, life did not -- Clint had to get home and return to work.
"There were multiple people telling me I was not gonna make it back and to figure out if we could stay in North Carolina for a few more days," Clint said. "We were looking at the forecast and I told my wife, 'We don't have an option. We have to get home or we're stuck somewhere else for a week or more.'"
Clint disregarded his friends' advice; not only was work calling his name, but he also felt confident in his set of Nokian WR G4 SUV tires, which he installed in 2019 as a safeguard against unpredictable winter weather.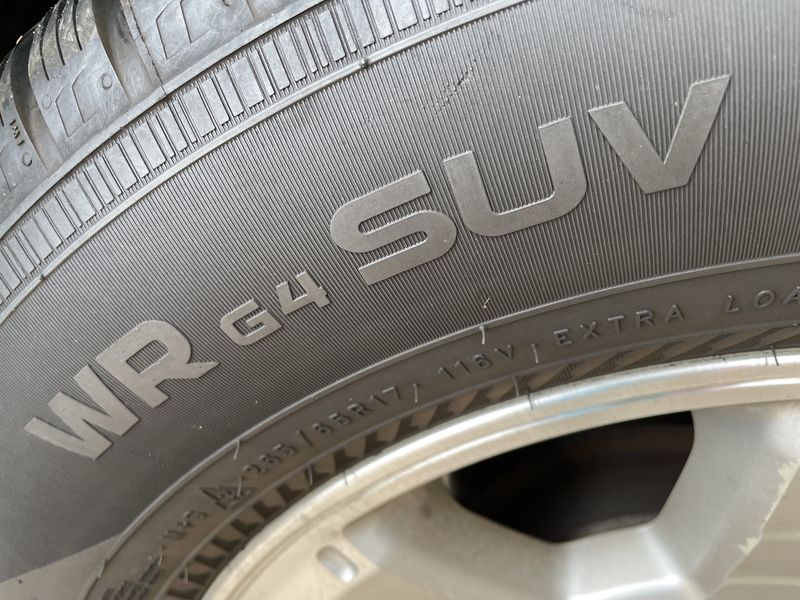 "I've had these tires on the car for over a year and driven in every weather condition you could throw at me -- wind, rain, dry, snow, ice," Clint said. "It's an extremely versatile tire and handled all those conditions very well, so I told my parents, 'I have Nokians. I'll be fine.' My dad also drives Nokian Tyres products and had confidence we would be okay."
The drive home from North Carolina started smoothly enough -- he routed through Chattanooga, near our North American factory, to avoid the highest elevations. But when he entered Middle Tennessee, the snow-coated highway put his tires to the test.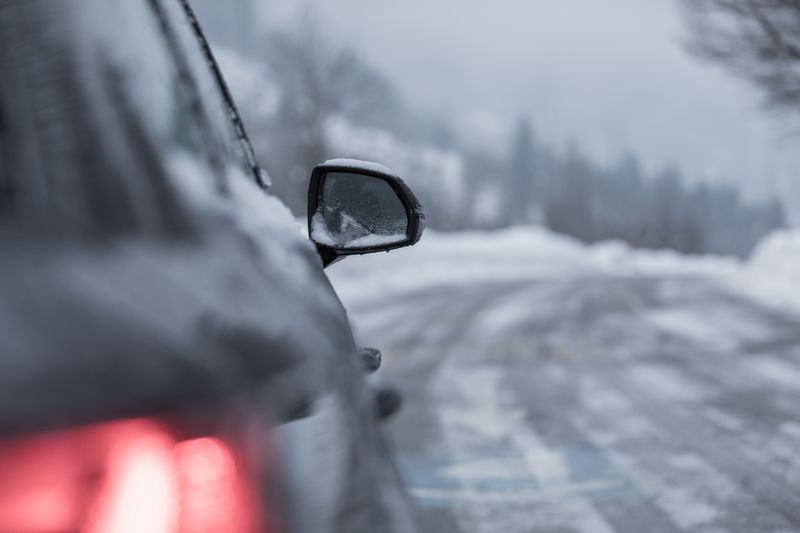 "For a while we were driving on roads that were well-traveled enough that you could see the pavement. Once we got close to the outskirts of town, you could not see any pavement at all and lanes were just a suggestion," said Clint. "The temperature dropped another 3-4 degrees, and conditions went from not great to bad. You were literally just driving on packed snow, ice and slush the rest of the way in."
Fortunately, the worst winter weather to hit Tennessee in years was no match for the Nokian WR G4 SUV. His 4Runner carved a path home through hard-packed snow and sleet with minimal slipping, even as ditches across the region claimed hundreds of cars.
"Once I had a minute or two of driving on the bad stuff, I felt like I could handle anything," said Clint. "Very quickly I knew what my tires were capable of. I knew I could make the rest of the hour-plus drive home with no problem as long as I didn't get caught up with somebody else doing something stupid."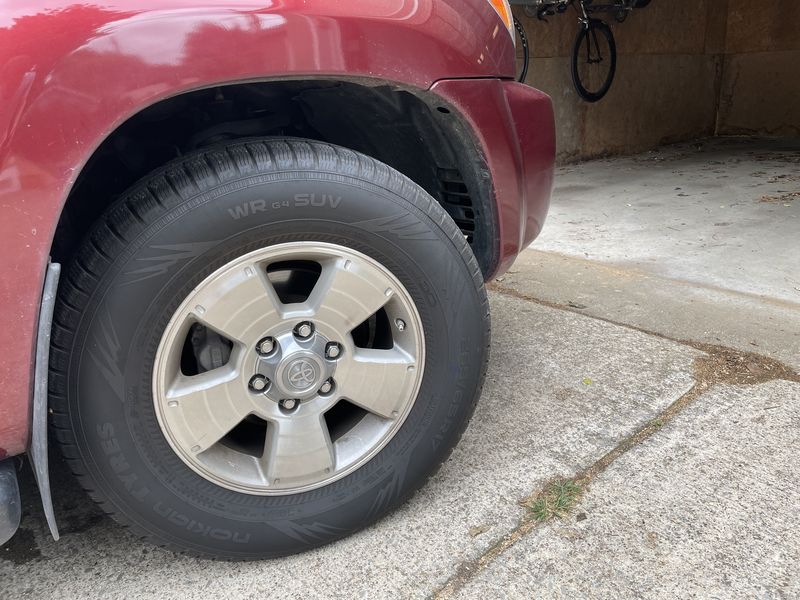 "I felt like I could manage my way through other cars. When a 1980s jalopy without hubcaps tries to pass you in the right-hand lane, you start to worry about the capability of their tires. That guy was really close to me, and I was like, 'I am not doing this.' I was able to get around other cars, accelerate, slow down and change lanes with no problem."
Clint is part of a growing customer segment for Nokian Tyres. He's a safety-conscious driver who lives in an area that deals with unpredictable winter weather that isn't severe enough to justify the purchase of dedicated winter tires, which are the safest possible option in snow and ice. Nokian Tyres built our Dayton Factory to craft high-quality tires for people like Clint, because we want to make sure as many North American drivers as possible can experience the same peace of mind he had driving home through sudden snow.
"If somebody's gonna go buy new tires, why not buy a set of these? If the weather does turn bad on you, you're gonna have a set of tires that can handle it -- and handle it well," Clint said. "I'm very glad I had these on the car. I feel like they gave me an advantage I otherwise wouldn't have had."
To search for your own set of Nokian Tyres all-weather products, click here. Here's a list of tire dealers near you.