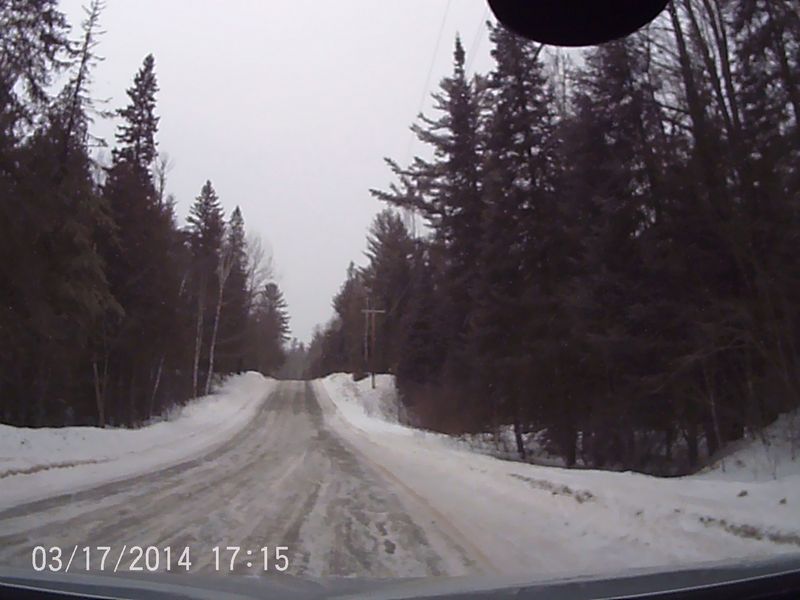 Well not to much to speak of  besides a little light snow and temps ranging from +54 warmest since Oct 14 2013  to -27 F for the month of march. The Hakka R2's handled the temperture swing with perfection. Our roads turned from ice to slush in two days! With 6-8' ft of frost in the ground they quickly refroze at night causing slippery conditions in a hurry. The R2's did well during this transition by adapting to the poor road conditions.
We've been getting some light snow after the warm up here and there covering ice patches leaving the roads treacherous. The tires remain well balanced and without obvious wear. I'll be measuring the tread depth at the end of the season around mid May.
Till next time keep your tires on the ice and the firewood burning !