The Nokian Hakkapeliitta 10 is named that way for a reason.
Yes, it's the 10th generation of our legendary winter tire. Nokian Tyres invented the winter tire in the 1930s, and we've led the industry in innovation ever since. But it's also named that way because we've designed our latest winter tire to deliver a 10-out-of-10 driving experience.
Here are 10 reasons why you can expect 10/10 winter driving from the new Nokian Hakkapeliitta 10. To learn more about this groundbreaking winter tire, visit NokianTires.com/10.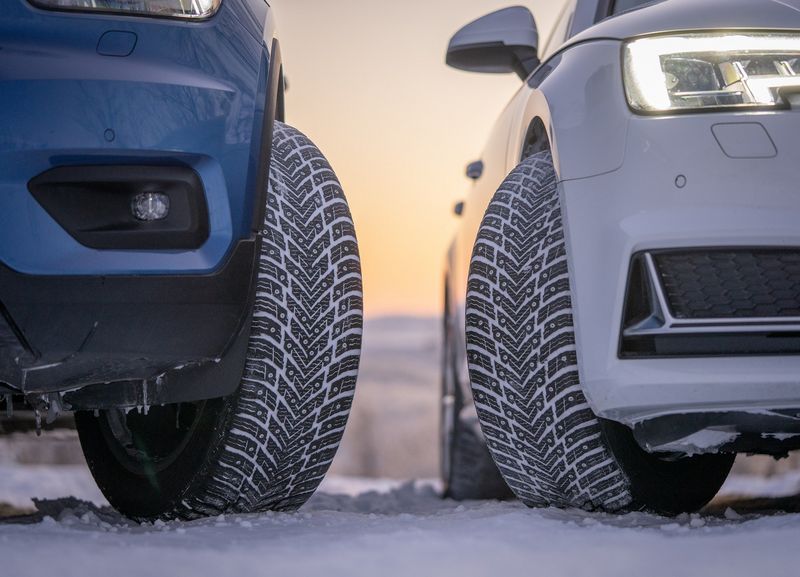 1. Patented Double Stud Grip
"Nokian Hakkapeliitta 10" means next-generation safety in all situations. Our unique new studding solution ensures great grip even in the worst winter weather and in sudden situations. The studs in the center improve acceleration and braking grip, and the new, star-shaped studs on both edges of the tire maximize the grip during turning and lane changes.
2. Superior safety on ice and snow
Winter journeys through ice and snow are safer with the Nokian Hakkapeliitta 10. Braking, cornering and changing lanes on snow-packed and icy roads are made easy with the increased stud count and the patented studding solution, the innovative rubber compound and the tailored tread design.​​​​​​​
3. Excellent safety on slushy roads
The Nokian Hakkapeliitta 10 is prepared for every winter condition, safeguarding you and those around you.
We test our tires on real slush to make sure they will get you home even on the wetter days. The Nokian Hakkapeliitta 10 is designed to stay stable and safe in slush and keep you on the road without the danger of slushplaning.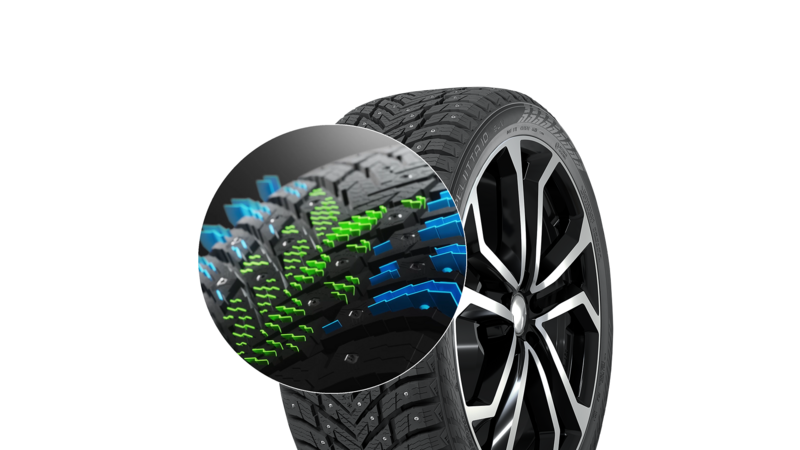 4. Comfort on mild winter days
Nokian Hakkapeliitta 10 ensures comfort and smooth driving from the beginning of winter to the end.
Winter in the north stretches for months, and you can experience a wide range of temperatures from freezing to above zero degrees. The Nokian Hakkapeliitta 10 is designed to be safe and provide comfortable driving on every winter day, also when it's warmer.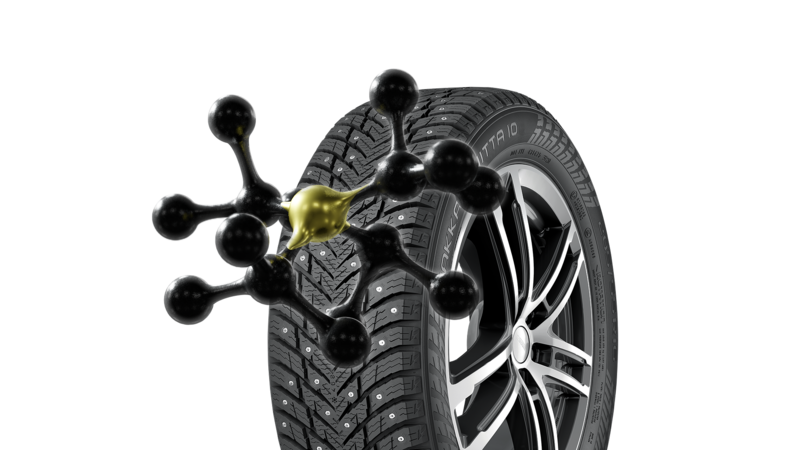 5. Silent and enjoyable driving
Peace of mind guaranteed with the innovations that make Nokian Hakkapeliitta 10 a joy to drive with a low sound level. ​​​​​​​
Enjoy silent journeys with Nokian Hakkapeliitta 10's comfortably smooth and steady soundscape. Thanks to the optimized stud layout, disruptive noise waves are cut to minimum. This new layout eliminates the most prominent frequency peaks, making every drive a joy.
6. Durability and great mileage
Get safety mile after mile (or kilometer after kilometer) with the extended service life of the Nokian Hakkapeliitta 10. With improved stud retention, durability and wear-resistance you don't have to worry about your tires for years to come.
7. Low fuel consumption
The lightly rolling Nokian Hakkapeliitta 10 is also good for your wallet with low fuel consumption.​​​​​​​
The Nokian Hakkapeliitta 10 is designed to roll easily with low rolling-resistance. This means you save money on fuel or get a longer range.
8. Green driving with lower emissions
Low rolling resistance is good for your wallet, because it leads to better fuel efficiency. But it also reduces CO2 emissions and makes driving greener. More than 90 percent of Nokian Tyres products rank in the lowest categories of rolling resistance, and sustainability is a core part of who we are. The Nokian Hakkapeliitta 10 is the latest example of our journey to a safer world, on and off the road.
9. SUV model with Aramid strong sidewalls
The Nokian Hakkapeliitta 10 SUV strengthens peace of mind thanks to the same fiber found in bulletproof vests. Aramid fibers are embedded throughout the sidewalls of the tire, providing extreme puncture resistance when you encounter potholes, curbs and road hazards.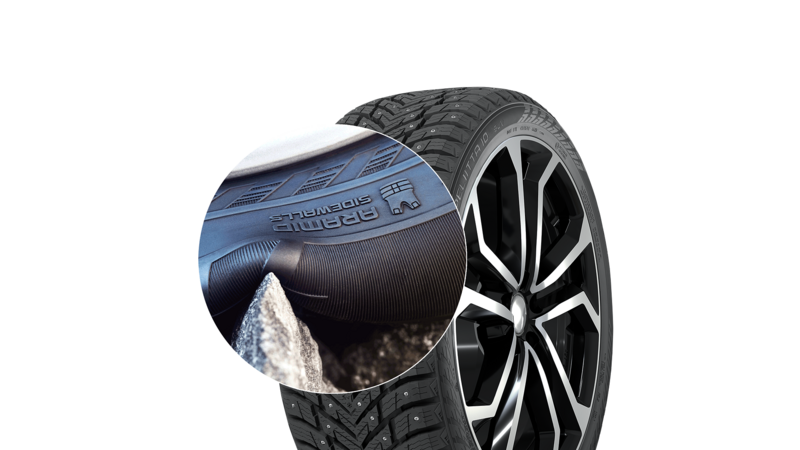 10. A special solution for EVs
For the first time, we've designed a winter tire just for electric vehicles. The Nokian Hakkapeliitta 10 EV is tailored to the specifications of electric vehicles, which have heaver frames and demand quieter rides. Our low-rolling-resistance compound maximizes range and rewards drivers who share our core value of sustainability.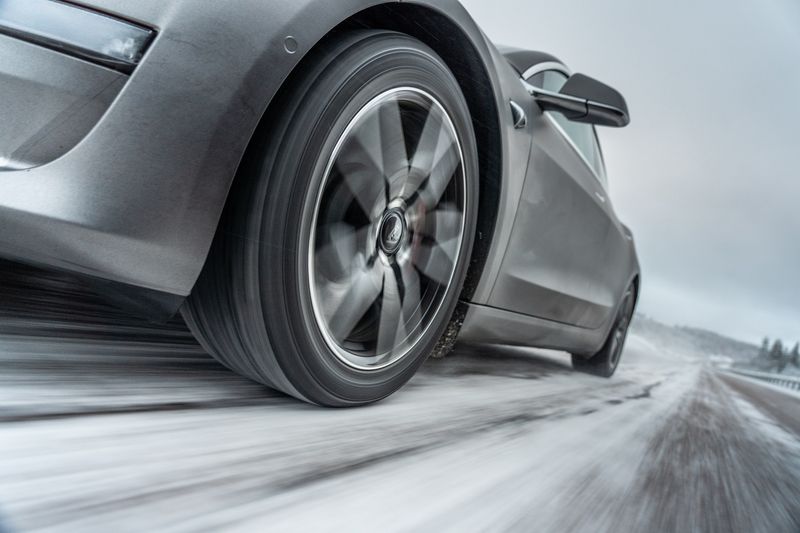 We believe the Nokian Hakkapeliitta 10, 10 SUV and 10 EV deliver a true 10-out-of-10 driving experience. To put yourself on the road to safer winter driving, learn more about the tire and then find a dealer near you!