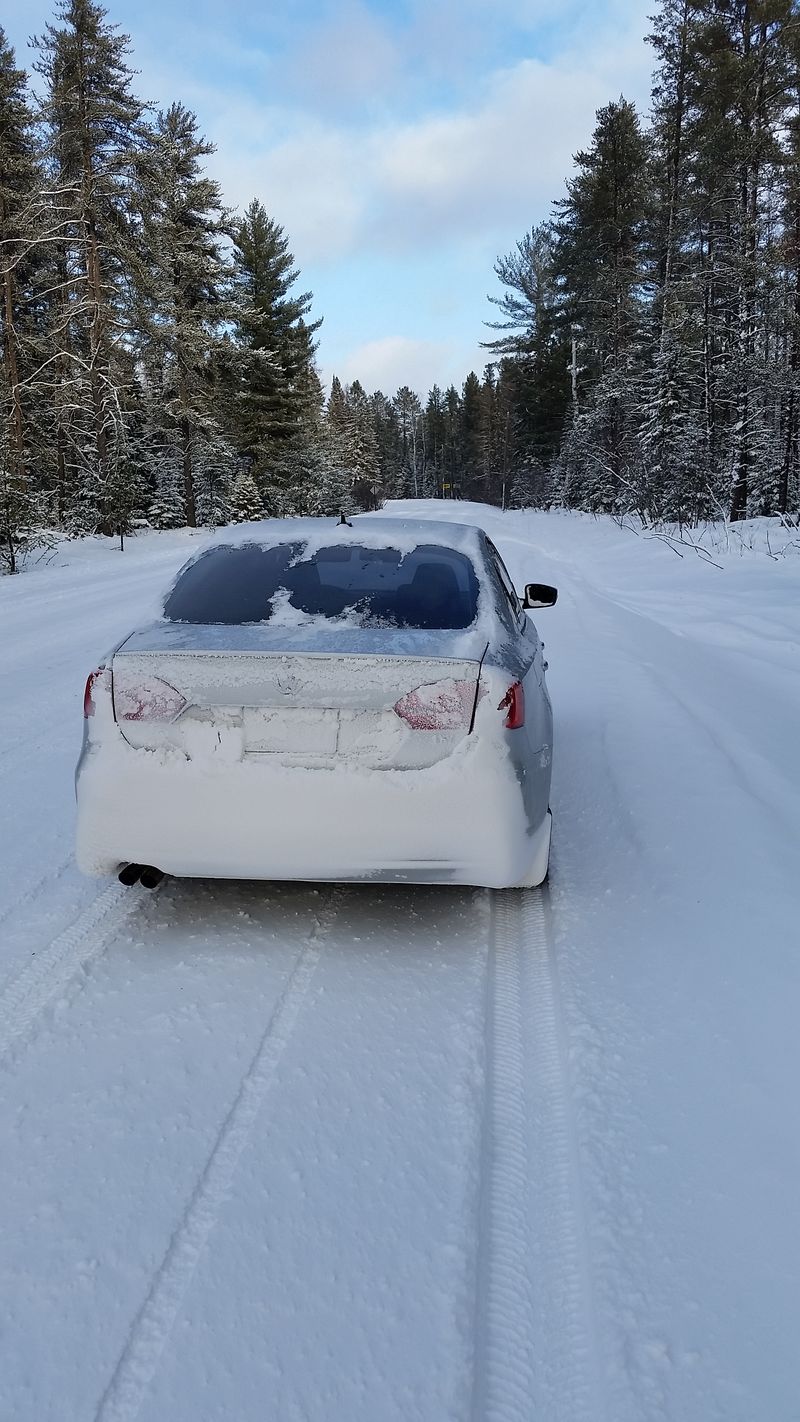 Well I've had Internet issues so my apologies for my absense.
Winter is still holding on in the Northwoods . Since November I've been driving on snow covered back roads in the high terrain of the north central U.P 
Although El nino has left us in a major snow deficit we have received around 50" inches so far, this is a far cry from last Season where we had that by mid November.  I'm not sure we will reach our 203" average for the season but we will see in May.
The tires Although 3 years old are doing great. I do notice alittle less traction in the slush.  We had -10 the other morning and of course salt doesn't really work at that temp but it does turn snow into a thick paste that seems to be hard to drive in and it builds up in town in parking lots etc. I prefer they untreat the roads , they do great when it's sub zero.
Overall I'm pleased still. My Co worker got a set of the R2 tires too and said he is getting better mpg on these then his all season tires.
I've always liked that aspect too . They have a very low rolling resistance.  
Well I'll leave you with some pics over the last few weeks.
Till next time keep that firewood burning and your tires on the ice.